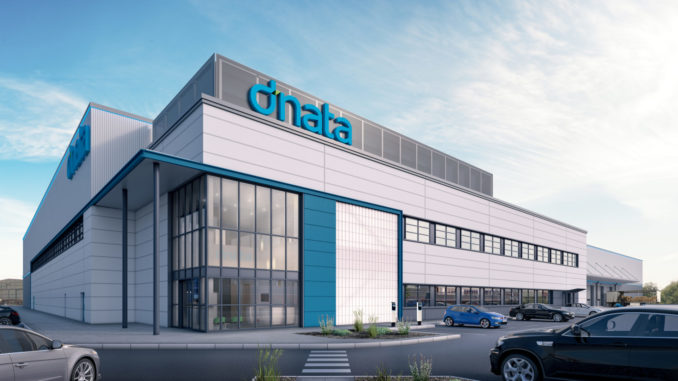 Dubai National Air Transport Association (dnata) has announced plans to build a new Cargo facility at Manchester Airport (MAN/EGCC).
The facility, a purpose-built site known as 'dnata City North', is being developed by MAG Property at Manchester Airport's World Freight Terminal.
The site will include a 145,000 sq ft high bay facility, with 20,000 sq ft of office space over two floors.
It is well situated for ease of airfield access allowing dnata to consolidate and grow its Manchester operations with the capacity to handle over 150,000 tonnes per annum.
dnata UK's Chief Executive, Gary Morgan said: "We've been operating successfully at Manchester Airport for 8 years now, but the increasing demand for the quality of service that we provide means we've outgrown our existing space at the World Freight Terminal. We're delighted to be able to relocate into new facilities at the airport and support our growing airline customer base."
It represents an investment of £30m into Manchester Airport and dnata City North is expected to open in late Summer 2020.
It is being constructed on the brownfield site of a former aircraft hangar. The principal contractor is McLaren.
Jonathan Haigh, MAG Property's Managing Director, said "We are delighted to be collaborating with dnata on this exciting project. The scale of dnata's ambition and longevity of commitment rightly called for our assembly of this prime site and for a suitably impressive scheme to fully exploit its potential. From master planning to transaction execution, it's been a great example of how we blend our airport operations knowledge with real estate development expertise and work hard and with skill for our customers. Together with our dedicated professional and principal contactor team we are thrilled to progress to the delivery phase"
The site will also benefit from the Manchester Airport's ongoing £1 billion transformation programme which includes additions to the passenger and terminal facilities along with the remodelling of taxiways and additional aircraft stands to accommodate more of the world's largest aircraft.