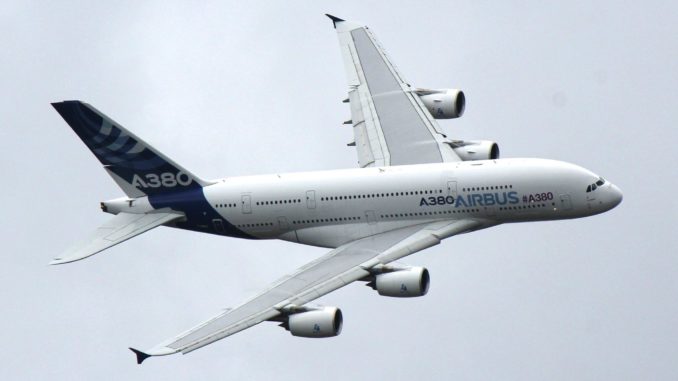 Britain could lose £530m as sales slump on the Airbus A380 super jumbo and production is cut.
The money was given to Airbus in 2000 under a scheme known as  "Repayable Launch Investment" or RLI which means the repayment comes in the form of a royalty payment each time one of jets is delivered.
Airbus recently announced that it is cutting production of the A380 from 27 to 12 per year following poor sales and leading to speculation that the project may be scrapped.
As a result of lower production and poor sales Airbus have admitted that the Airbus A380 project could drift into the red meaning the royalty payments could dry up leaving the UK taxpayer with a £530m loss on the project.
The A380 was heralded as the ultimate long haul aircraft capable of carrying up to 850 passengers but despite initial strong sales, the decline has set in. Airbus has not received any orders in 2016 after only 2 in 2015 for the A380.
Orders totalled 319 since 2001. In comparison, Following its launch the Boeing  747-400  sold 694 aircraft between 1989 and 2009.