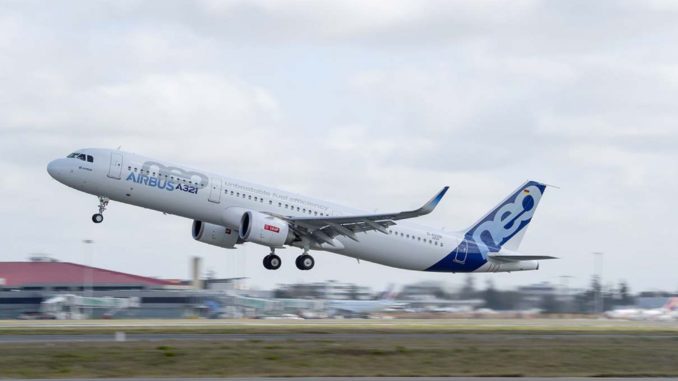 Baku based Azerbaijan Airlines has placed an order with Airbus for 12 A320neo aircraft including my the A320neo and A321neo.
The airline currently operates a 15 strong fleet of Airbus aircraft including 2 x A340s, 4 x A319ceo, 6 x A320ceo and 2 x A320neo.
The plan is to further develop its route network with the new additions to the fleet.
"We are pleased to continue mutually beneficial cooperation with Airbus on the modernization program of our fleet and intend to strengthen the bilateral partnership. The signed contract will provide our passengers with the most modern and comfortable single-aisle aircraft," First Vice-President of AZAL CJSC Samir Rzayev said.
Christian Scherer, Airbus Chief Commercial Officer and Head of International added: "The A320neo Family continues to be a top choice for airlines looking for fuel-efficient and cost-effective fleet solutions. This order is a testament to the trust our customers have in the performance and reliability of our aircraft. We are confident that this choice will further boost the sustainable growth of Azerbaijan Airlines."