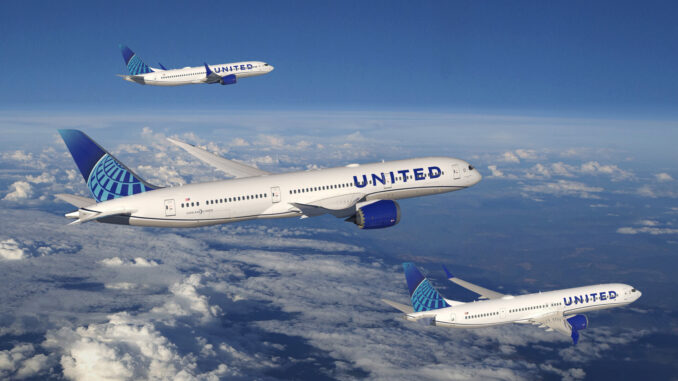 US airframer Boeing has been awarded a firm order for 100 Boeing 787 Dreamliners with the option to purchase a further 100 in an order which sets the US record for the type.
The order also includes 100 Boeing 737 Max single-aisle airlines which include the conversion of 44 previous options to firm orders and 56 additional orders.
According to data from aviation analytics firm Cirium, United already has 65 Boeing 787 Dreamliners in service making it the second biggest operator behind ANA. The exact variants ordered by United haven't been disclosed but the 787-9 is by the most popular variant of the three available.
There are a total of 956 Dreamliners in service with 582 on order now. To put this into perspective, December 2022 will see 51,000 Dreamliner take-offs, more than double that of the competing Airbus A350.
United CEO Scott Kirby said: "This order further solidifies our lead and creates new opportunities for our customers, employees and shareholders by accelerating our plan to connect more people to more places around the globe and deliver the best experience in the sky."
United already has over 530 aircraft on order with Boeing including 430 of the single-aisle Boeing 737 Max range.
As United modernises its fleet, the 737 Max will form the backbone of its North & South America services.
Chicago-based United Airlines is one of the world's largest airlines and is a founder member of the Star Alliance network. It operates flights to 342 destinations across all six inhabited continents. Its name came from the "Uniting" of several airlines at its formation in 1931.