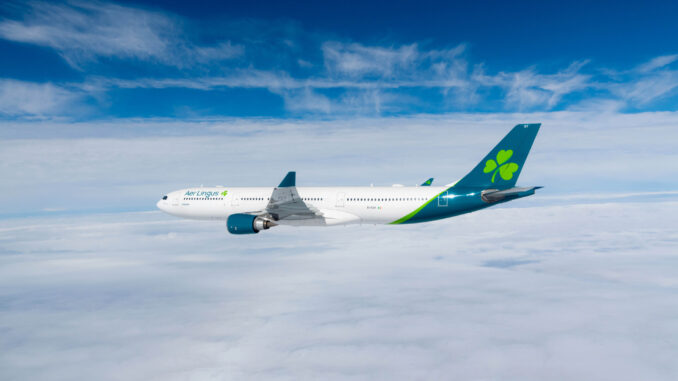 Aer Lingus (including Aer Lingus UK) has unveiled the largest-ever transatlantic schedule from its UK base at Manchester (MAN/EGCC) with a 72% increase on the New York route.
An aircraft change on the Manchester to New York route from an Airbus A321LR to an Airbus A330 will provide 133 more seats per flight boosting capacity.
A total of 270,000 seats will be available to New York JFK and Orlando from Manchester in 2023.
Elsewhere on the network, the popular Dublin to Hartford, Connecticut and introducing a new service to Cleveland, Ohio.
Susanne Carberry, Aer Lingus Chief Customer Officer, said: "After a highly successful year flying customers to and from the UK over the Atlantic, we're excited to be launching our largest ever summer schedule for customers in 2023. 
"Flights from Manchester have proved extremely popular so we have boosted capacity by introducing larger aircraft on transatlantic services to New York, and next summer will offer 270,000 seats on sale direct from our north of England hub.
"This will give our customers even greater choice and flexibility when booking their summer holidays for 2023 and make Aer Lingus first choice for flying to North America."