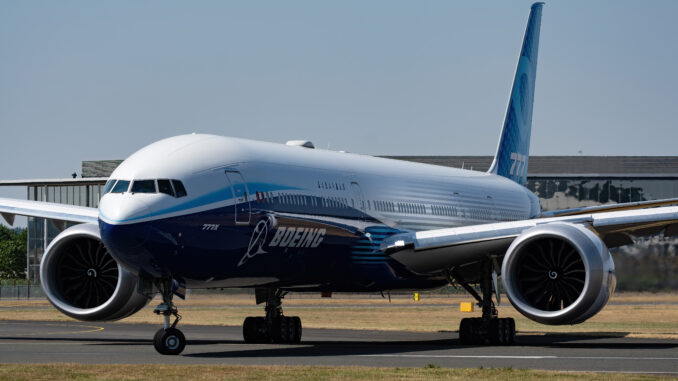 US airframer Boeing has reported an operating loss of over £524 million in the 4th quarter of 2022 in its final financial report of the year.
The loss is blamed on "abnormal production costs" caused by it trying to clear the backlog of Boeing 737 Max deliveries and an increase in deliveries of Boeing 787 aircraft.
Boeing is emerging from a difficult few years which saw its latest 737 product line, the Max, grounded after two fatal accidents attributed to a software flaw in the aircraft which resulted in a redesign and months of testing before being certified to fly once again.
The Seattle-based company was also hit by problems found in the Boeing 787 which also saw it having to pause deliveries.
Despite this Boeing did end 2022 with a positive cashflow situation for the first time since 2018 and it is expecting some more big orders to be announced soon similar to the ones announced by United and Delta in 2022.
Boeing Chief Executive Dave Calhoun said: "We had a solid fourth quarter, and 2022 proved to be an important year in our recovery," adding "There are some big interests in aviation,"
"I'd say the majority now are outside the US as opposed to inside the US and we're considering really big things."
Boeing is expecting to deliver up to 80 787 Dreamliners in 2023, significantly up from the 31 delivered in 2022 and the Max is expected to see deliveries to top 450.
2023 though will also see the final Boeing 747 delivered to Atlas Air on 31st January marking the end of an era for the jumbo jet.
For the moment, the 737 and 787 remain the main products for Boeing with the 777X entry into service still some two years away.