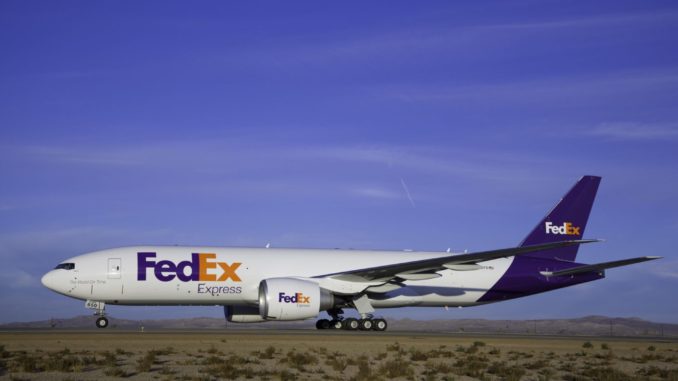 Boeing compounds freighter dominance over Airbus
Seattle based airframer Boeing has won an order for 24 freighter aircraft from cargo specialist, FedEx Express.
The order consists of 12 Boeing 767 and 12 Boeing 777 Freighters bringing the total number of freighters sold in 2018 to 50 for Boeing.
Boeing has a firm lead over rivals Airbus when it comes to cargo aircraft but the European planemaker is planning to hit back with a cargo version of its A330-900 neo.
By comparison, Airbus has sold just 38 (with 4 remaining on order) of its A330-200F, in total.
President and CEO of FedEx Express, David L Cunningham said: "The Boeing 767 and 777 freighters have brought greater efficiency and reliability to our air operations.  The 777, with its tremendous range, has allowed us to provide faster transit times around the globe.  We are excited to add more of these aircraft to our fleet."
The Boeing 777F can carry around 112 tonnes of cargo over 4900nm, and the 767-300ERF can carry around 58 tonnes over 5980nm.
President and chief executive officer of Boeing Commercial Airplanes, Kevin McAllister said: "We are honoured that FedEx has again placed its trust on the wings of the Boeing 767 and 777.  This repeat order is a big vote of confidence in Boeing's freighter family and the long-term outlook for air freight,"