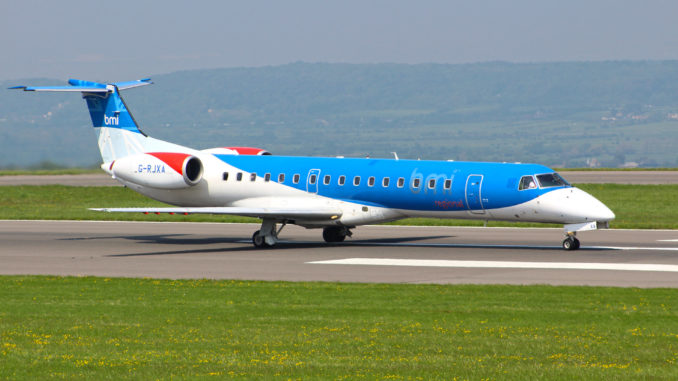 BMI Regional (BM/BMR) is facing industrial action after the British Airline Pilots Association (BALPA) announced it was to ballot members on strike action.
The move comes as British Midland Regional Ltd, known as FlyBMI & BMI Regional, is engaged in talks over pay and conditions for its pilots.
Whilst BALPA is to ballot its members, it still believes an agreement can be reached through negotiation according to Brian Strutton, general secretary of BALPA who said "we remain ready to talk with the company at any time".
BMI Regional, whose headquarters are at East Midlands Airport, said that they were confident that a mutually acceptable outcome will be reached.