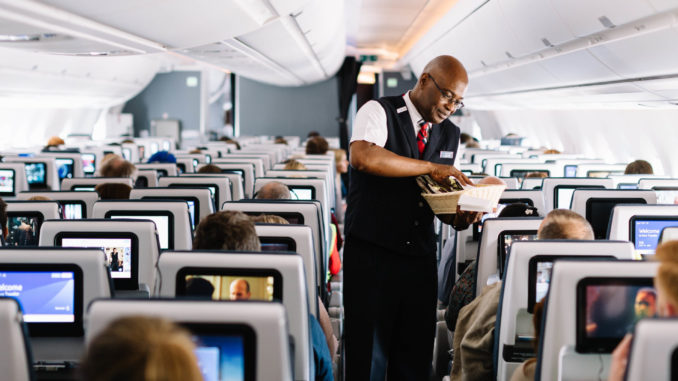 Legacy Fleets proposed trading off Mixed Fleet jobs to save theirs
Communications from British Airways Cabin Crew Unions which are part of Unite show a deepening rift after one branch attempted to save its own members jobs at the expense of others.
BASSA, which represents Eurofleet and Worldwide Cabin Crew on older legacy contracts have now reached an agreement in principle with British Airways which will see them change their existing contracts rather than being "fired and rehired".
But communication from the MFU, which represents Mixed Fleet Cabin Crew, appears to show that BASSA was asking British Airways to lay off Mixed Fleet Crew in a bid to save more jobs from Eurofleet and Worldwide.
The message from MFU to its members says that "Throughout the consultation period, MFU requested joint negotiations with BASSA to ensure a fair and equitable position could be reached for all members moving on to the new fleet. This request was denied and most recently your reps have learned that a formal proposal was submitted by BASSA as part of mitigation. It was proposed that MF colleagues were laid off in order to see WW and EF colleagues remain in the business following selection outcomes."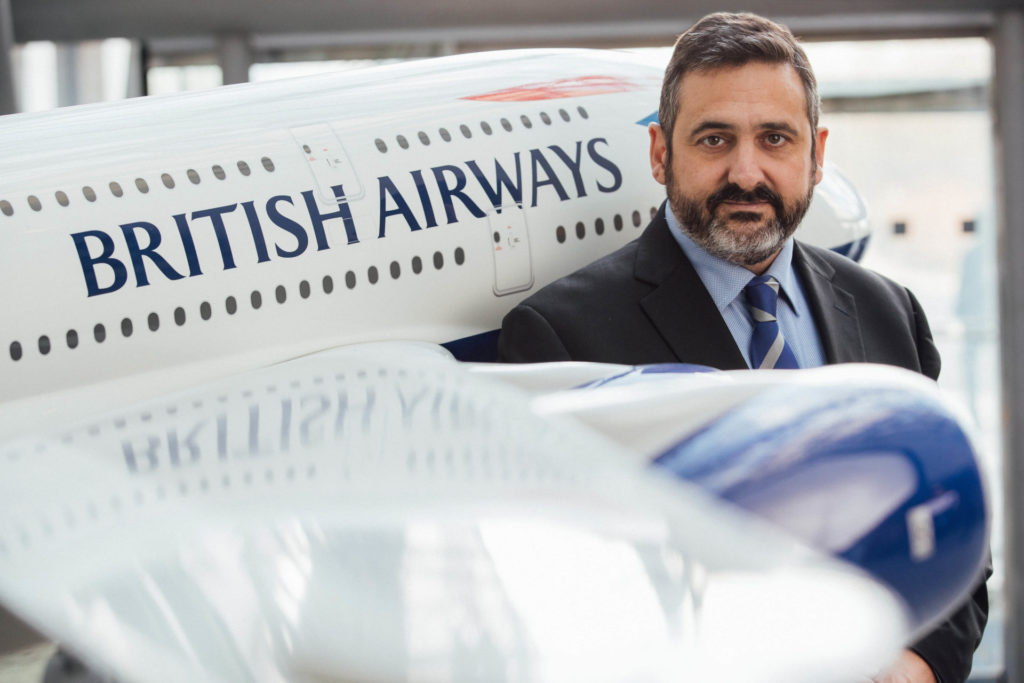 Throughout the consultation process Mixed fleet crew have been most at risk being the "newer" members of British Airways compared to the older legacy staff on the Euro and Worldwide fleets but would actually see a small increase in pay under British Airways proposals compared to a loss for the legacy fleets.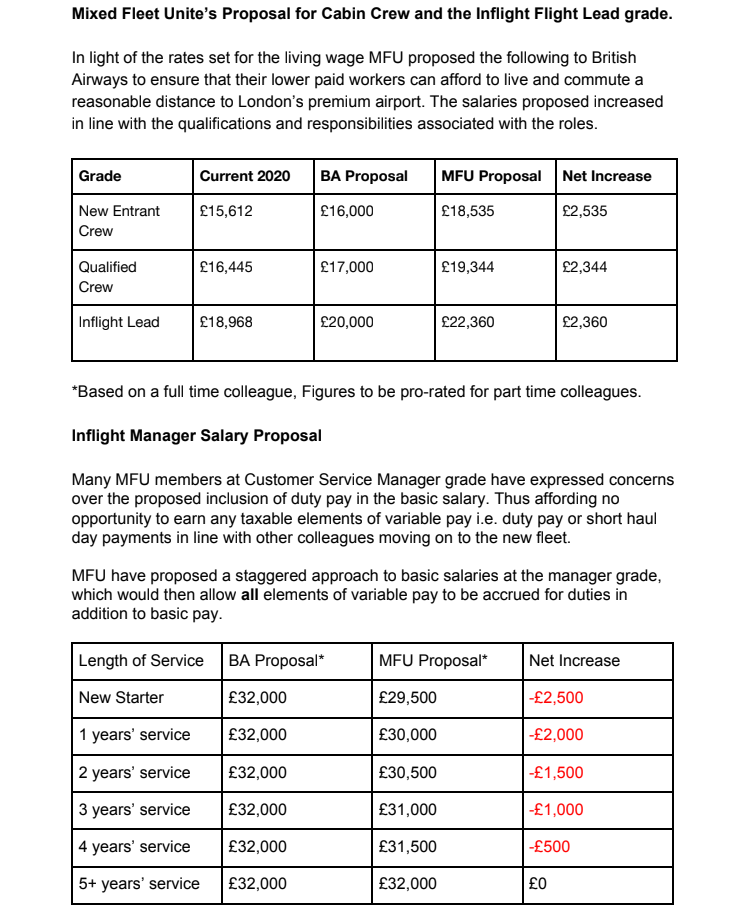 The move though shows a clear divide between mixed fleet and the legacy fleets summed up in a recent BASSA communication which said "Currently we are Eurofleet and Worldwide, but on 1st November we are moving to integrated flying (long and short-haul routes) on a new fleet. Mixed Fleet will join us, but we are not joining Mixed Fleet. We are all joining a new fleet and from different places and different starting points."
The messages seem to promote Mixed Fleet as the 'poor relation' at a time when instead of all three fleets should be united, reps are thinking about their respective branches only and the only winner from that will be British Airways.
As a result, MFU is now asking members whether it would prefer British Airways' proposal for an agreement of MFU's proposal (as shown above) and the next steps by the branch will be dictated by the outcome of that.
British Airways has already cut over 8,000 jobs through voluntary redundancy but is seeking to cut around 5,000 more as it restructures following the Coronavirus Pandemic.
Unite had initially refused to engage with the airline and now it appears the Cabin Crew union branches are far from UNITEd.