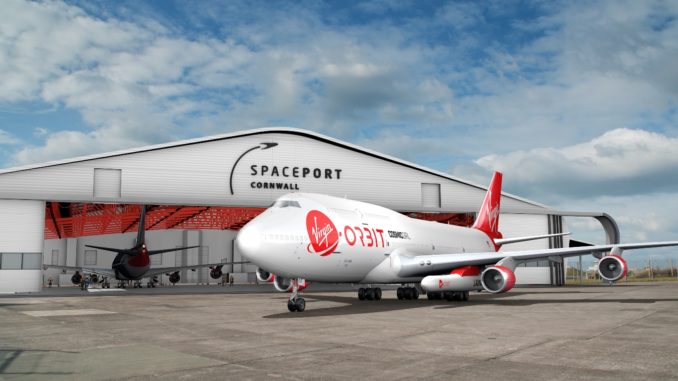 Cornwall County Council is due to meet next week where it will make a decision on whether to allocate a proportion of its £10m spaceport fund to prop up a shortfall at Cornwall Nequay Airport (NQY/EGHQ).
Like most airports in the UK, Cornwall Newquay Airport has been hit by the downturn in flights caused by the Coronavirus Pandemic and has an expected shortfall of around £5.6m.
The airport, which is owned by the Council, has approached the government for support and to help it bridge the shortfall however it has now put forward a proposal to use the spaceport funds if the government doesn't step in.
In the proposal the council says "It is important to emphasise that the council remains fully committed to the Spaceport project, but recognises the need to maintain an operational airport as the first priority in order to ensure that the connectivity and the economic benefits for Cornwall are maintained whilst at the same time, still retaining the capability for the airport to host the UK's first Spaceport in the future.
"In this eventuality, the council would need to explore a number of contingency measures including working with the Spaceport delivery partners and the Department for Transport on the profiling of funding for the project.
"If this is required, then the increase in funding for the airport will be achieved through a reduction in the overall funding of the capital programme which will free up resources that can be used to fund the shortfall at the airport."
Cornwall Newquay Airport is one of 5 UK airports that have been shortlisted for the UK Spaceport project. The others are Campbeltown, Glasgow Prestwick & Stornoway in Scotland and Llanbedr in Wales.
The airport provides vital connections from the region to other parts of the UK & Ireland including London Heathrow with British Airways, Edinburgh & Glasgow with Loganair (starting in 2021) and Dublin with Aer Lingus.