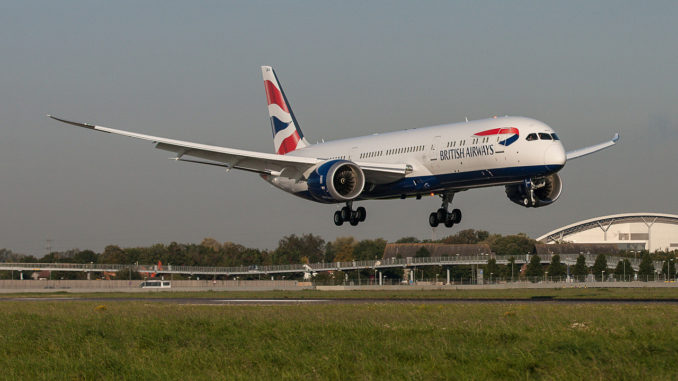 British Airways (BA/BAW) has upgraded its twice-weekly service to the Angolan capital Luanda for Summer 2018 to a Dreamliner aircraft.
The flight which operates out of London Heathrow (LHR/EGLL) on Thursdays and Sundays is currently operated by a Boeing 777-200ER.
The Boeing 787-9 is the most modern aircraft in the British Airways fleet and seats 216 passengers in a 4-class configuration. Whilst it is a capacity reduction, The 4-Class 777-200ER seats around 224 passengers, it is a significant upgrade in quality of aircraft.
The Dreamliner has windows that are over 30% larger than those on most similarly sized aircraft and the brightness can be adjusted at the touch of a button. Other enhancements such as serrated edges on the engine nacelles reduce the noise levels by up to 60% both inside and outside the cabin. The aircraft also features raked wingtips to further improve fuel efficiency.
The change takes place on the 25th March 2018.