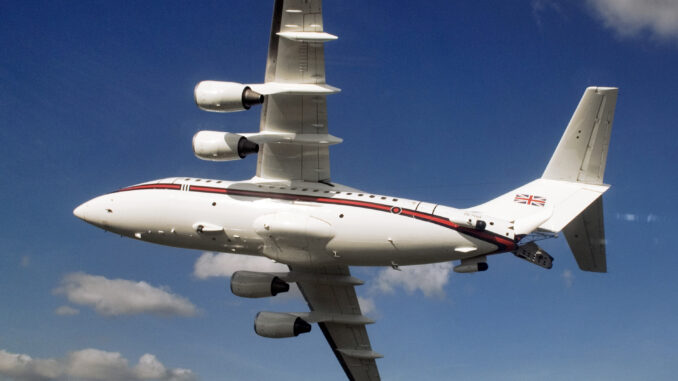 The last remaining Royal Air Force (RAF) BAe 146 made its final flight yesterday as it flew to St Athan in South Wales where it will be preserved.
Base at RAF Northolt, BAe 146 CC2 ZE700 was operated by No 32 (The Royal) Squadron and was in service for over 3 decades ferrying members of the Royal family and high-ranking officials around amongst other tasks.
Built by British Aerospace, the high-wing, four-engine airliner was the last all-British jet airliner. In total 221 BAe 146's were built and with the retirement from the RAF, the only UK civilian operator left is JOTA Aviation.
During its final flight, ZE700 carried out a number of flypasts at key airports and airfields that were key to the history of the aircraft including RAF Brize Norton, Glasgow Prestwick Airport and Warton Aerodrome.
The aircraft then arrived at St Athan where it will become a static exhibit at the South Wales Aviation Museum.