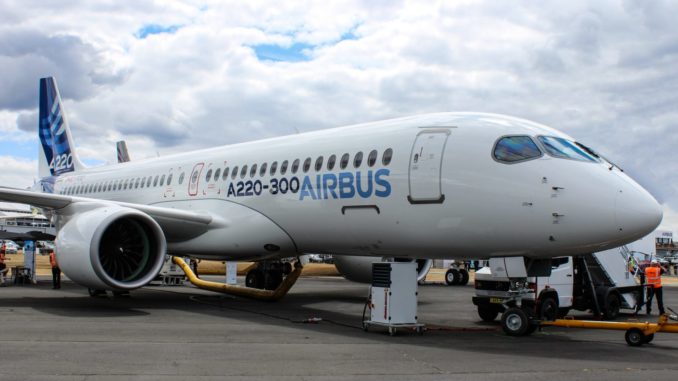 Delta Airlines has given European airframer Airbus a boost at the Farnborough Airshow when it firmed up orders for 12 A220-300 aircraft.
The commitment brings the total number of A220 aircraft ordered by Delta to 107.
Delta will be supplied with Pratt & Whitney powered A220-100 (45) and A220-300 (62).
"The A220-300 is economical, efficient and delivers superior performance," said Mahendra Nair, S.V.P. – Fleet & TechOps Supply Chain at Delta. "These additional aircraft in the A220 Family are an excellent investment for our customers and employees and will be fundamental as we work toward a more sustainable future for air travel."
"Delta was the U.S. launch customer for the A220 and it is great to announce this incremental order that demonstrates how satisfied it is with the A220, economically and from a passenger perspective," said Christian Scherer, Airbus Chief Commercial Officer and Head of Airbus International. "On top of that, the versatility of this aircraft with the long range and short airfield performance makes it a real winner for our customers. Thank you Delta for your confidence in further expanding your fleet with all our new generation aircraft!"