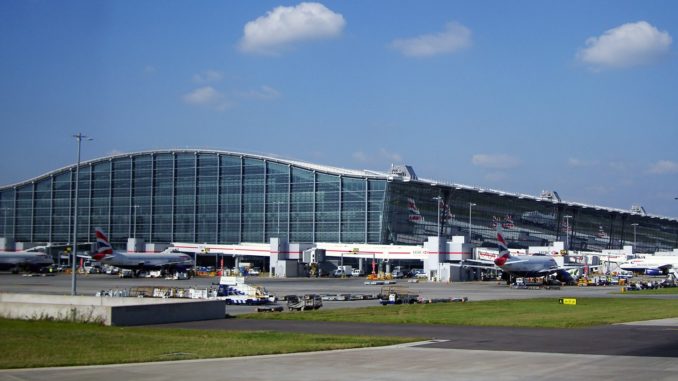 Airlines look set to get a temporary exemption from having to utilise 80% of their slots in order to keep them.
Secretay of State for Transport Grant Shapps MP recently wrote to Airport Coordination Limited (ACL) asking them to reconsider the rules on slot utilisation during the Coronavirus (COVID-19) outbreak.
Under the current rules, airlines must utilise at least 80% of their slots or risk losing them in the next year, it is known as the 80/20 rule.
The concern is that due to the drop off in demand due to the coronavirus outbreak, airlines may be forced to operate almost empty or even empty flights in order to utilise their slots in order to retain them. Something with Mr Shapps says is "not in the Industry's, the passengers' or the environment's interests."
ACL has already agreed to waive the rule where flights to Mainland China and Hong Kong have been cancelled but airlines that cut capacity or are unable to seel flights to other areas, such as Nothern Italy, could still be penalised.
ACL is an independent organisation and the Department for Transport (DfT) has an "arms-length" relationship with it meaning Mr Shapps could do little more than ask the coordinator to support the airlines but now the European regulator has published recommendations to waive slot rules.
The European Airport coordinators Association (EACA) has published a paper suggesting "a general waiver to the EU Slot Regulation's use-it-or-lose-it rule should be granted at this stage for operations planned approximately between mid-February/beginning of March 2020 and until the end of June 2020 at the latest as a first step"
On their website, ACL said, "The European Airport Coordinators Association (of which ACL is a member) has communicated its position, which ACL supports, to the European Commission on a temporary exemption to the EU Slot Regulation's use-it-or-lose-it rule due to the Covid-19 outbreak."
Slot Allocation does not happen at every airport though, it only affects what are known as coordinated or level 3 airports which in the UK is Heathrow (LHR/EGLL), Gatwick (LGW/EGKK), Stansted (STN/EGSS), Manchester (MAN/EGCC, Birmingham (BHX/EGBB), London Luton (LTN/EGGW) and London City (LCY/EGLC) although some smaller airports such as Bristol (BRS/EGGD) are coordinated for night time flying.