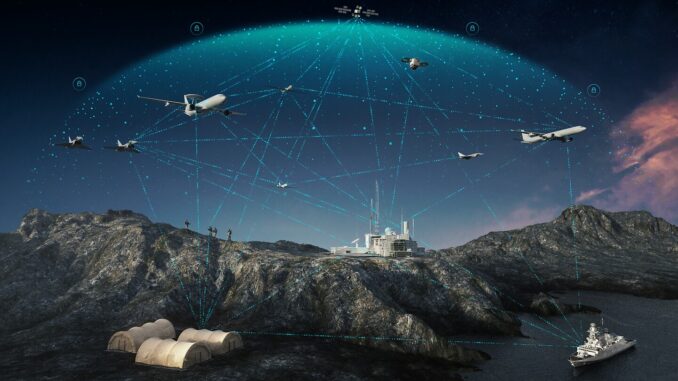 Airbus Defence and Northrop Grumman will, along with seven other industry companies, work together to develop the future of NATO's surveillance and control systems.
Under the partnership of Atlantic Strategic Partnership for Advanced All-domain Resilient Operations (ASPAARO) the companies, including BAE Systems in the UK, will perform assessments of fully distributed surveillance model refining details and assessing the risks and costs associated with the solution which will become Alliance Future Surveillance and Control (AFSC)
The future system will seamlessly allow surveillance and control between Ground, Sea, Air and Space systems across NATO.
Michael Schoellhorn, CEO of Airbus Defence and Space said: "Airbus is committed to a long-lasting cooperation with NATO and its member nations on the Alliance Future Surveillance and Control (AFSC) programme. The current crisis situation is a reminder that vigilance as well as surveillance and control capabilities are of key importance to the defence of the Alliance. Airbus Defence and Space is leading the ASPAARO team which will be contributing to the Risk Reduction and Feasibility Studies. The focus is on a cross-domain fully distributed system to create the most reliable, resilient and capable solution for NATO's future surveillance and control,"
Northrop Grumman President of Aeronautics Systems Tom Jones stressed ASPAARO's team commitment to NATO's security mission. "The ASPAARO team brings together some of the world's best engineers, scientists and system managers. The team is committed to offering optimum technical solutions to our NATO customer's future surveillance and security needs."  
NATO and its member countries will then make informed decisions on which of the options offers the best solution for AFSC.