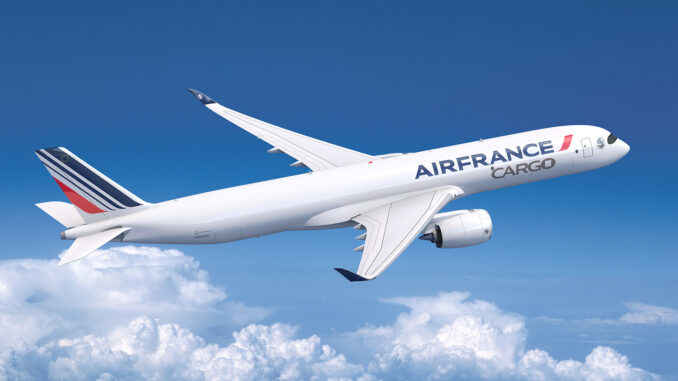 European Airframer Airbus has announced that Air France-KLM has finalised an order for 4 Airbus A350F Freighter aircraft.
The dedicated freighter variant of the Airbus A350 airliner has proven popular with airlines as an alternative to the US-made widebody freighters.
Offering the greener option to move air freight, the A350F offers airliners up to an additional 3 tonnes of payload with a 20% lower fuel burn compared to alternatives and up to 40% lower than a Boeing 747F
The order is also good news for the UK with the wings, like all those for Airbus A3XX airliners, are made in Broughton, North Wales and the Rolls-Royce Trent XWB engines are made in Derby.
Christian Scherer, Airbus Chief Commercial Officer and Head of Airbus International said: "Airlines now have a choice, and we salute Air France joining those going for the A350F's step-change in efficiency and sustainability for the cargo operations of the future. We are gratified by the wave of early adopters who, like Air France, see the economics and environmental signature of the A350s as standing out versus alternatives, past, existing and future. Merci Air France."
Since its launch in 2021, the type has now had 29 firm orders from 5 airlines.