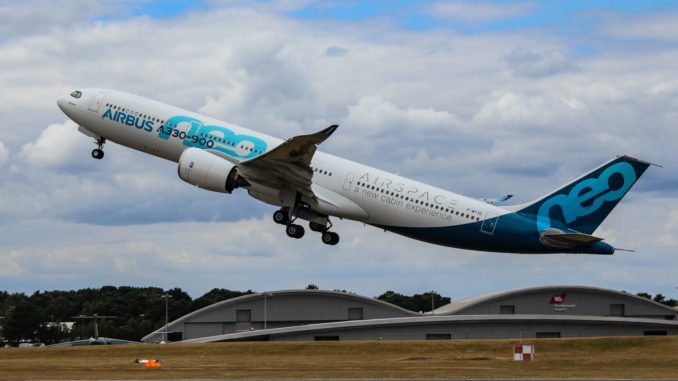 Airbus has agreed an order with Air Côte d'Ivoire for two Airbus A330neo aircraft which feature wings made in Broughton, North Wales.
Air Côte d'Ivoire already operates an all airbus fleet which includes three A320s and three A319s but mis now looking to expand its network with long-haul flights using the widebody A330.
The order was announced at Airbus headquarters in Toulouse, in the presence of Amadou Koné, Minister of Transport of Côte d'Ivoire, Laurent Loukou, CEO of Air Côte d'Ivoire, General Abdoulaye Coulibaly, President of Air Côte d'Ivoire Board and Philippe Mhun, Airbus Executive Vice President Programmes and Services.
Engines for the A330neo are supplied by Derby-based Rolls-Royce giving Britain a key interest in the success of the type.