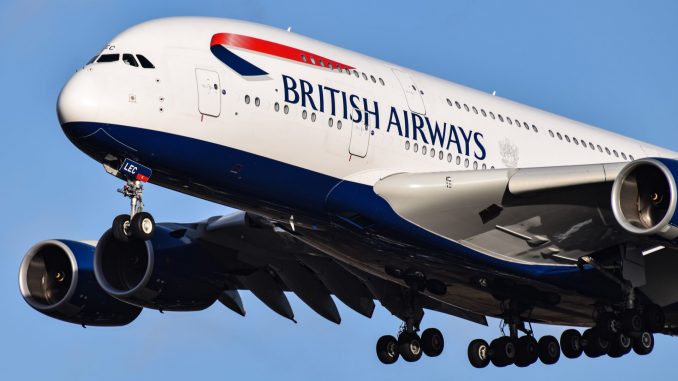 British Airways (BA/BAW) has confirmed that its Airbus A380 superjumbos will return to the skies in November after being grounded by the Coronavirus pandemic.
The Airbus A380 is the sole remaining four-engined airliner type in the British Airways fleet after the global pandemic saw the Boeing 747 Jumbo jet retirement brought forward.
The return of the A380 is part of the biggest schedule change the airline has undertaken since lockdown began In March 2020.
In the new schedule, British Airways will increase its weekly flights to New York to 56 per week along with 14 flights per week to Boston, Chicago, Los Angeles, San Francisco, Washington, Dallas, Miami and Toronto and 7 flights per week to Philadelphia, Phoenix, Seattle, Atlanta, Denver, Houston and Vancouver.
The airline will also increase flights to popular holiday spots including Barbados, Maldives, Antigua, St Lucia and Mauritius.
European routes are also on the increase as well as the introduction of new Cityflyer routes from London City.