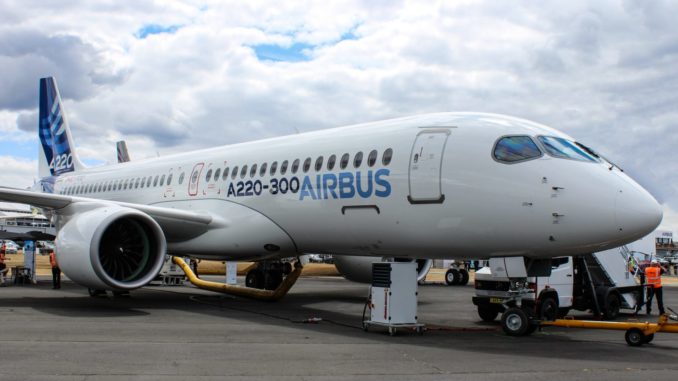 European airframer Airbus has delivered more aircraft in 2018 than ever before despite problems with engines causing delays to deliveries on its A320neo family.
The Toulouse based company delivered 800 aircraft to 93 different customers in 2018, an 11% increase on the previous year.
Despite delays in deliveries of engines from Pratt & Whitney and CFM International, Airbus was able to deliver 386 A320neo family aicraft, up from 181 in the previous year.
Airbus Deliveries in 2018
626 A320 Family Aircraft
49 A330 Aircraft (including 3 A330neo)
93 A350 XWB Aircraft
20 A220 Aircraft (Previously C-Series)
12 A380 Aircraft
Airbus currently has a backlog of 7.557, an industry record, aircraft securing work for decades at the companies UK facilities including the wing manufacturing plant at Broughton, North Wales and its facility at Filton, Bristol.
Guillaume Faury, President Airbus Commercial Aircraft said: "Despite significant operational challenges, Airbus continued its production ramp-up and delivered a record number of aircraft in 2018. I salute our teams around the globe who worked until the end of the year to meet our commitments"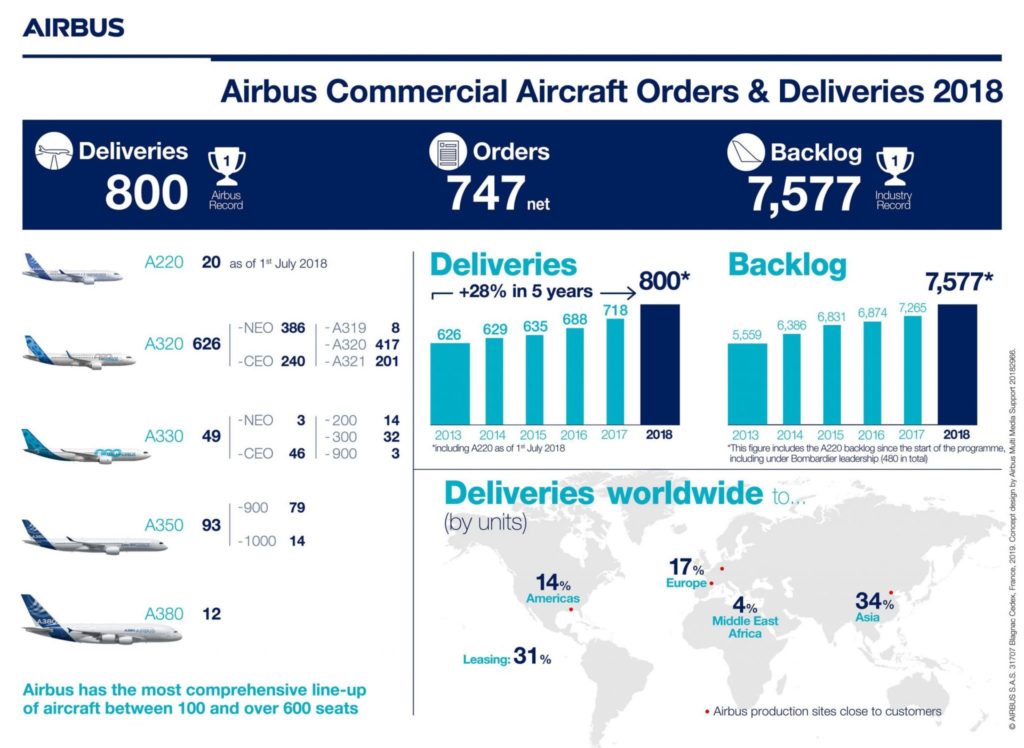 Airbus has ramped up production of its aircraft over the last 16 years, with final assembly lines in Hamburg, Toulouse, Tianjin and Mobile and now Mirabel, Canada for the A220.
Much of the 2018 increase came from the final assembly lines in the US and China and the A320 family of aircraft. Airbus says that the A320 programme is on track to achieve rate 60 aircraft per month by mid-2019.
A350 production also reached an important industrial milestone when hit achieved the target of 10 aircraft per month.