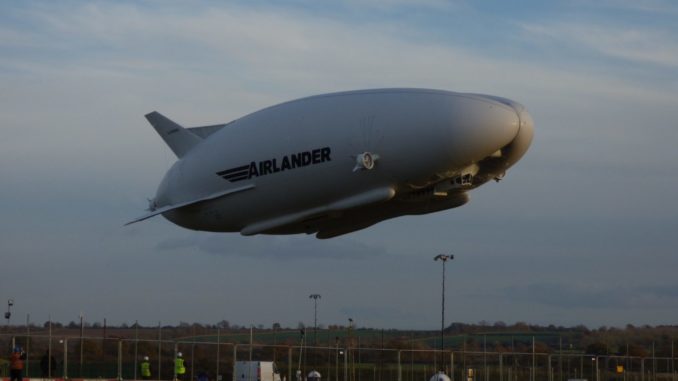 Hybrid Air Vehicles, the company behind the worlds longest aircraft – Airlander 10, has been granted Production Organisation Approval by the UK's Civil Aviation Authority (CAA).
The approval means that the company, which already holds design approval can look towards Type Certification for their hybrid aircraft/airship.
Set up in 2007, Hybrid Air Vehicles has designed, built and flown Airlander 10, a hybrid airship that can take off and land from virtually any flat surface and offers a powerful combination of flexibility, persistence, payload capacity, and efficiency.
David Lindley, HAV's Head of Aviation Safety & Quality Assurance said "The POA approval is a significant milestone for HAV. It is the culmination of months of hard work and focused effort," adding "It demonstrates that the safety, quality assurance, and supply chain management processes are in place, along with the production facility."
Executive Director Nick Allman said: "The POA is the regulator's stamp of approval for us to move ahead with the productionisation of Airlander 10 on the path to type certification. This puts us in a great position going into 2019."
The company says that its airships are suitable for roles such as surveillance/border patrol and expeditionary tourism.
The first Airlander 10 prototype will now be retired to allow the company to focus on its production models.