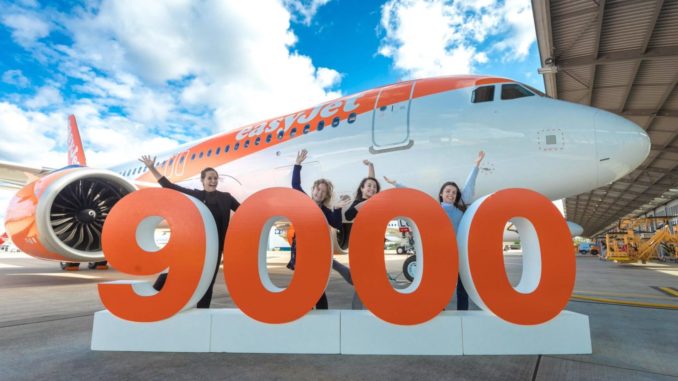 Airbus has hit a new milestone when it delivered its 9000th Airbus A320 family aircraft earlier this month.
The aircraft, an Airbus A320neo (A20N) was delivered to leading low-cost carrier Easyjet (U2/EZY) on September 13th.
The A320 family, and the newer A320neo family, are the second most popular airline in the world in terms of sales and deliveries being pipped to the top spot by the Boeing 737 of which just over 10,500 have been built.
Like all Airbus commercial airliners, the A320 family flies on wings made in the UK and Airbus' wing facility at Broughton, North Wales.
The A320neo (New Engine Option) reimagined the narrowbody aircraft providing an increase in fuel efficiency of between 15-20% compared to the older A320's by using improved aerodynamics and engines.