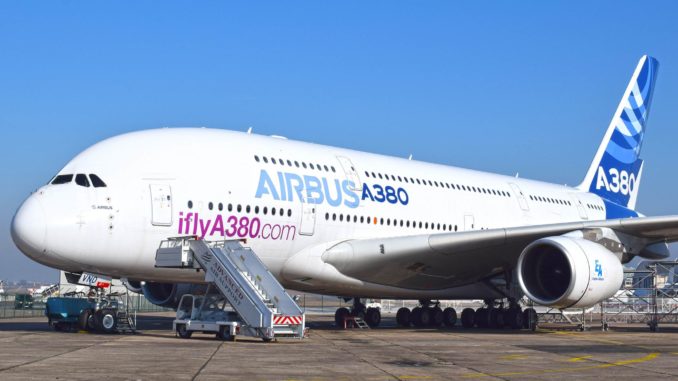 The European air framer, Airbus has started retiring the Airbus A380's used for flight testing with the transfer of MSN4 (F-WVND) to the Musée de l'air et de l'espace (Museum of Air and Space) at Le Bourget, Paris.
The Airbus A380, whose wings are made in Wales is the worlds largest passenger plane and the only aircraft with 2 full decks. It is capable of carrying 544 passengers.
207 of the aircraft have been delivered so far from the 317 orders however the type has recently been hit with some problems with Emirates, the biggest operator of the type, putting off some deliveries. Interest in a re-engined A380 NEO version has also been luke warm.
MSN4 arrived at Le Bourget on February 14th and perhaps aptly sits next to the museums other jumbo jet, an ex-Air France Boeing 747-100. A further example of the type is expected in the next few weeks.
The Musée de l'air et de l'espace is located at Le Bourget Airport North West of Paris and is free to visit.