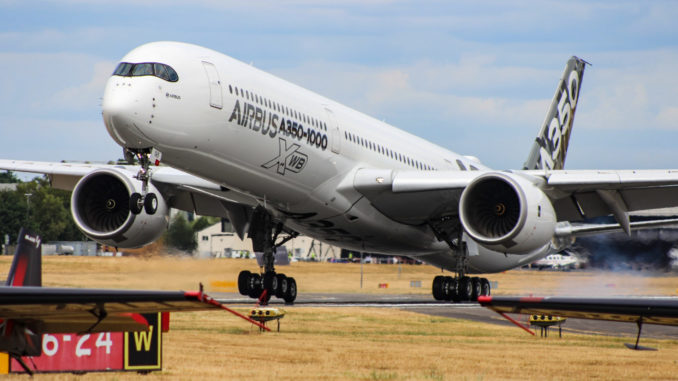 European airframer Airbus has delivered a total of 36 aircraft to 23 customers in October 2021 including one of the final two Airbus A380 super-jumbos.
In October Airbus delivered 30x A320neo family aircraft. This was made up of 1 A319neo, 17 A320neo and 12 A321neo aircraft to airlines including Air New Zealand, Volaris and Air Lease Corp.
2 classic-engined A321 family aircraft were also delivered to Delta Airlines in the US.
Lufthansa took delivery of an A350-900 and Emirates received one of the final two Airbus A380 aircraft to ever be built.
Jetblue and Air Tanzania were the recipients of 2 Airbus A220 aircraft.
In addition to the deliveries, October saw Airbus receive orders for 22 new A320neo family aircraft from 15 for British holiday airline Jet2, 6 for Pegasus and 1 for Sky Express.
This brings the total net orders for the year to 125.