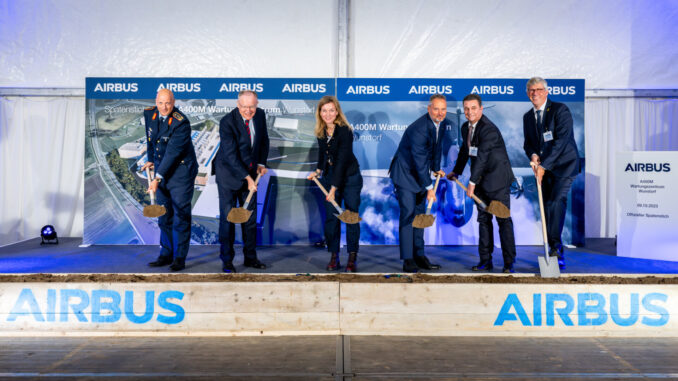 European aerospace giant Airbus has broken ground at the site if its new A400M maintenance centre in Wunstorf.
Tbe site at Wunstorf Air Base, which is home to the German Air Forces A400M transport fleet, will start maintaining A400Ms from mid 2027 and employ around 300 people.
The ground-breaking ceremont was held by Airbus Defence and Space CEO Michael Schöllhorn together with high-ranking representatives from politics and the German Armed Forces. Among them were Parliamentary State Secretary to the Minister of Defence Siemtje Möller, Lower Saxony's Prime Minister Stephan Weil, Germany's Chief of the Air Force, Lieutenant General Ingo Gerhartz and Vice President of the Federal Office of Bundeswehr Equipment, Information Technology and In-Service Support (BAAINBw) Ralph Herzog.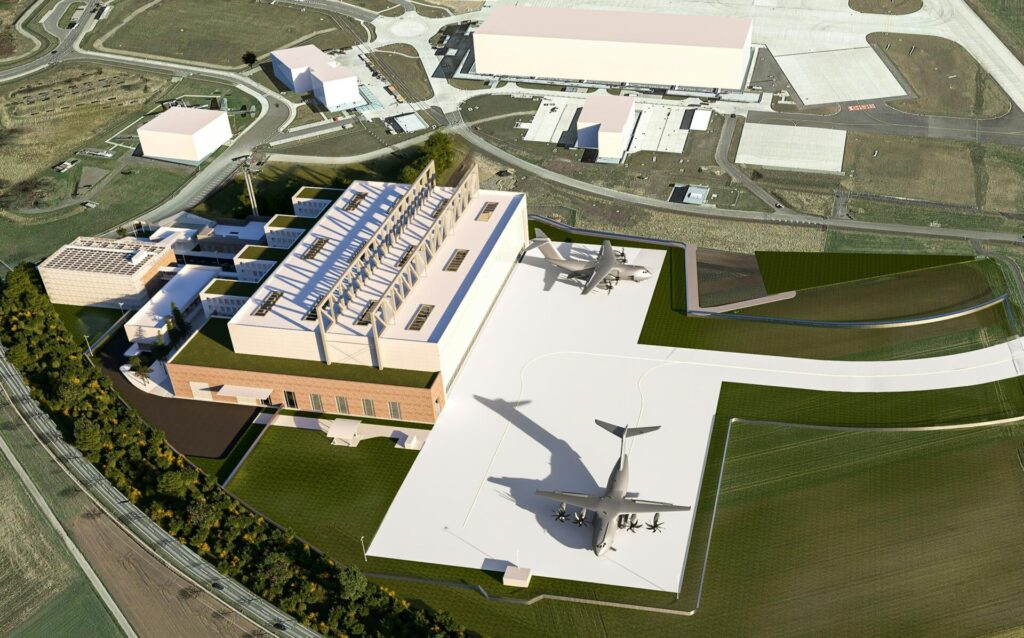 "The A400M has been in reliable service for the German Armed Forces for over ten years. To keep it that way, the new Airbus A400M Maintenance Center Wunstorf is an important step forward: here, we will deepen the cooperation with the German Armed Forces and further improve the availability and operational capability of the A400M. The new maintenance centre will sustainably strengthen the successful cooperation between industry and the German Air Force," said Mike Schoellhorn, CEO of Airbus Defence and Space.
The A400M has strong UK connections as the wings are built in Bristol, England.