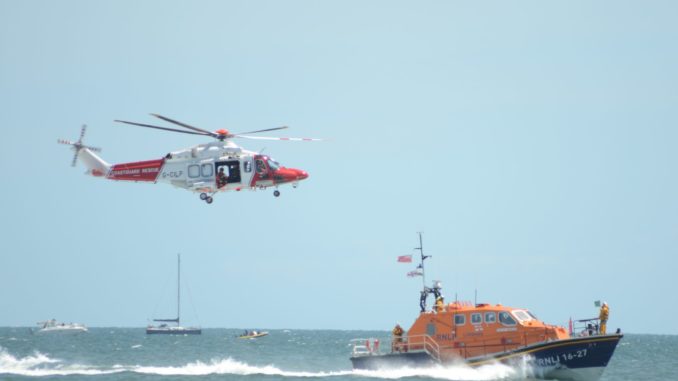 The UK's 2nd Generation Search and Rescue (UKSAR2G) requirement is set to be addressed by a UK based partnership between Airbus and Draken Europe.
Draken is already a supplier of mission critical aviation services to the UK government and by partnering with Airbus will allow a total system solution to be delivered to meet the needs of the Maritime & Coastguard Agency (MCA) built on proven in-service SAR solutions from Airbus allowing the seamless deployment of advanced helicopter, fixed wing and unmanned aerial systems.
The two companies already directly support 12,000 highly skilled jobs in the UK and indirectly supports 110,000 more.
Airbus Helicopters UK Managing Director, Colin James, said: "We have enormous respect for the long history, traditions and the dedicated workforce of the MCA's current SAR operations. With Draken we are fully focused on this opportunity to deliver the next generation SAR service deploying our innovative technologies and practices, integrated with our proven high performance and advanced aircraft."
Draken Europe CEO Paul Armstrong said: "The complementary skills of our well-matched companies with our combined vast expertise, innovation and decades of experience in building, operating and supporting SAR helicopters and special mission fixed wing aircraft will allow us to offer a compelling SAR2G proposal to the MCA. With Airbus we will deliver a service that offers resilience and value for money but most importantly a service that will always respond to distress whenever needed."
The UKSAR2G is the second-generation programme that will look at how the current UKSAR helicopter deployment has evolved and find solutions that provide effective, and cost-effective, SAR services that also take into account the needs of other blue-light services.
Standing ready 24hrs a day, 365 days a year the UK's current SAR operation is provided by the Maritime & Coastgaurd Agency through Her Majesty's Coastguard.