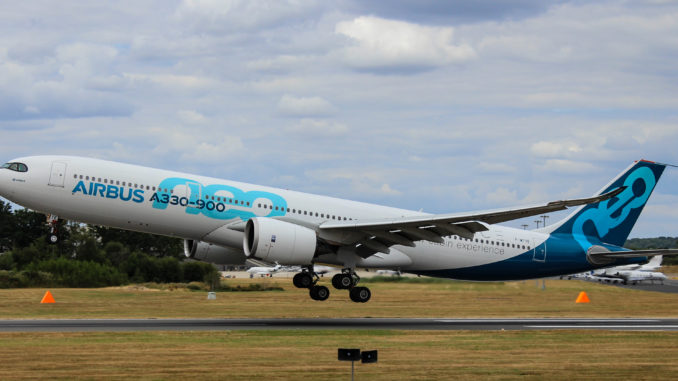 European airframer Airbus has published its orders and deliveries for April 2022 which show it delivered 48 airliners to 34 customers.
The deliveries included 38 A320neo family aircraft, 7 Airbus A220s, 2 Airbus 330 (1x ceo 1x neo) and 5 Airbus A350 aircraft.
Wizz Air UK and Virgin Atlantic (Air Lease Corp) were two UK customers amongst Aprils deliveries receiving an A321neo and A350-1000 respectively.
In the same month, Airbus received orders for 98 aircraft.
The figures bring the total deliveries to date for 2022 to 188 and comes on the back of a strong forecast by Airbus for the rest of the year.