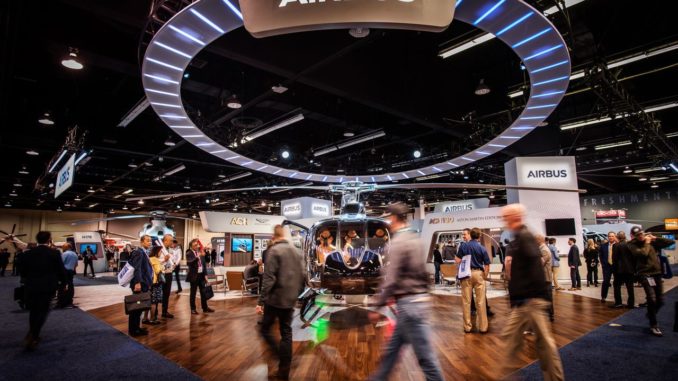 Airbus Helicopters has announced a total of 38 orders at Heli Expo 2020 which has just ended in California and an additional 20 retrofit orders for the five-bladed H145.
Amongst the orders were 15 H145 Helicopters for German air rescue and ambulance provider DRF Luftrettung, making them the biggest H145 operator in the world and 16 new H125 helicopters for US Customs and Border Protection.
Metro Aviation added an additional 12 new EC145e Helicopters while Shell Aircraft confirmed their interest in using the H160 for offshore transport operations.
In a first-time partnership between the U.S. space program and Airbus Helicopters, US Space Agency NASA also placed an order for 3 new H135s.
Bruno Even, Airbus Helicopters CEO said: "We are honoured by the trust that our first-time and returning customers place in our aircraft and support solutions, which has been confirmed once again at this year's Heli-Expo."
Other orders for the European company included Maverick Helicopters who said it will retrofit its entire fleet of 34 EC130 helicopters with the Airbus Crash Resistant Fuel System.
Heli Expo 2020 took place between 29th January 28 – 30th January 30 at the Anaheim Convention Center, California.