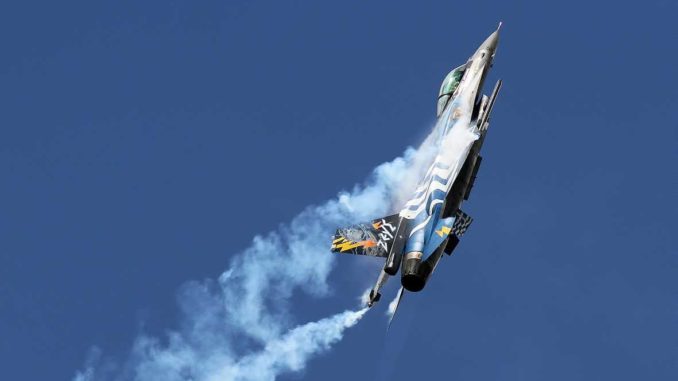 Hot off the heels of confirming at another UK display the Hellenic Air Force F16 Display Team "Zeus" has also confirmed for Yeovilton Air Day 2018.
The annual air show at RNAS Yeovilton, which this year is on the 7th July,  will see the Block 52+ variant F16 make its UK 2018 debut.
Having made just two previous UK visits the specially liveried F-16 is known for a striking solo display flown by Major Loukas Theocharopoulos.
The 2018 Air Day will also include a Saab Grippen from the Czech Air Force along with confirmed contributions from Austrian, Canadian, French and Lithuanian assets.
Yeovilton Air Day will also see the Royal Navy join their colleagues from the Royal Air Force and British Army to celebrate their 100 year anniversaries.
Tickets are available for Yeovilton Air Day 2018 from £24 (adults) and £7 (under 15's).