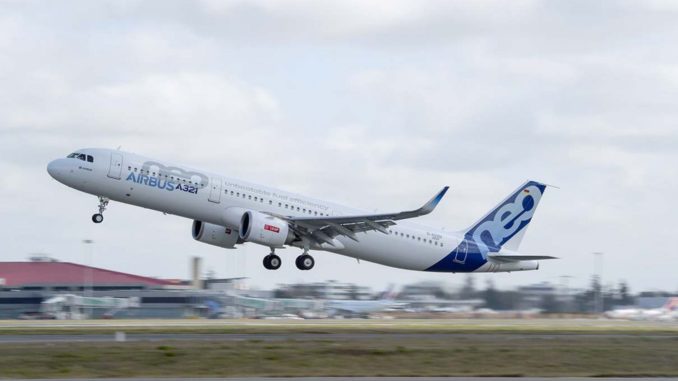 From March 2020, EI380 and 381 between London Heathrow (LHR/EGLL) and Shannon (SNN/EINN) will be operated by Aer Lingus' newest aircraft, the Airbus A321LR.
The A321LR will be operation transatlantic services for the Irish carrier but like most airlines, when a new aircraft comes into service it is used on shorter routes for crew familiarisation.
The airline is also putting its first A321neo onto the Heathrow to Dublin (DUB/EIDW) route from November this year.
The Airbus A321LR is a longer range version of the A321neo with a range of 4000 nautical miles. It is designed to allow many airlines to operate cheaper transatlantic services compared to larger widebody aircraft that are traditionally used.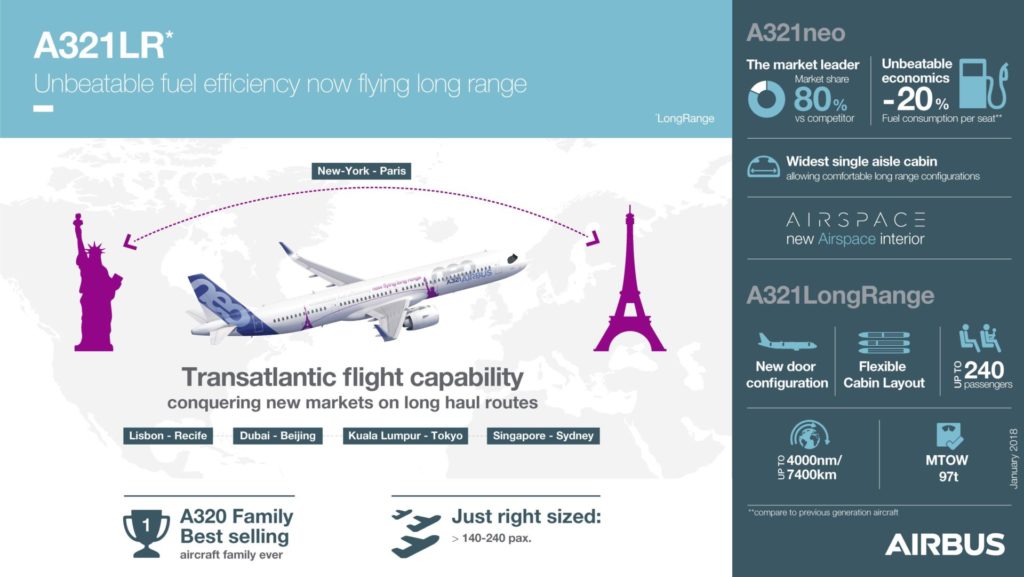 Airbus recently announced the Airbus A321XLR which with its increased range over the LR attracted a lot of orders at the recent Paris Air Show.
Aer Lingus will operate the A321LR on EI380 and EI381 from 29th March 2020 with no end date listed.