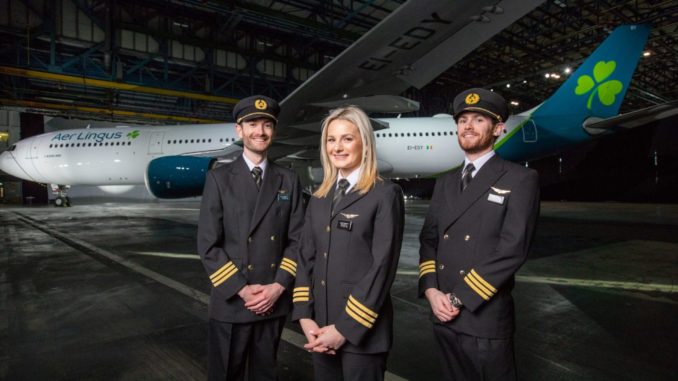 Aer Lingus (EI-EIN) is set to launch transatlantic flights from Manchester Airport (MAN/EGCC) next year securing around 1,500 slots for the northern airport.
Sources close to the airline say that it will base Four long-haul aircraft at the Manchester, most likely a single Airbus A330 and 3 Airbus A321LR aircraft.
The news comes as the US Department of Transport (DoT) 'tentatively' approved its membership an existing anti-trust immune alliance for transatlantic flights.
Aer Lingus will join its IAG partner British Airways and American Airlines as part of the Oneworld Transatlantic Joint Venture.
The flights will be the Irish airlines first long-haul flights from Mainland UK and come after months of speculation that the flag carrier was looking for a UK base.
The most likely destinations for Aer Lingus will be the East Coast cities of New York, Boston and Miami along with Los Angeles and San Francisco on the West Coast. Las Vegas is another destination being touted.
The slots are enough to allow the airline to operate a full summer program with the four aircraft.