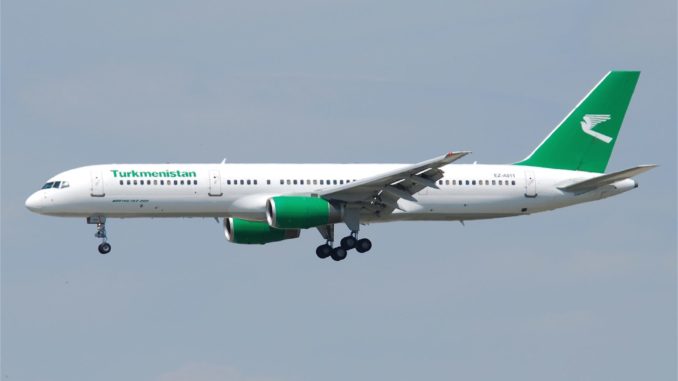 Turkmenistan Airlines (T5/TUA) has been banned from flying its aircraft into European and UK airspace after the European Aviation Safety Agency (EASA) expressed doubts about its safety standards.
Placing the airline on its blacklist stops the airline, which operates a 27-year-old Boeing 757-200 on its routres from London Heathrow (LHR/EGLL) and Birmingham (BHX/EGBB), from flying in European airspace including the United Kingdom.
Its flights to Ashgabat in Turkmenistan offered a cheap, and popular, route to India for British travellers, thousands of which are now stranded at their destination.
The Civil Aviation Authority (CAA) has said that passengers who have already flown out with Turkmenistan Airlines may need to make alternative arrangements to fly back and they "should contact Turkmenistan Airlines, your travel insurer or travel agent for assistance."
The official register has yet to be updated but the British Foreign Office said the airline was banned "pending confirmation that it meets international air safety standards".
Full Advice from the Civil Aviation Authority (CAA)