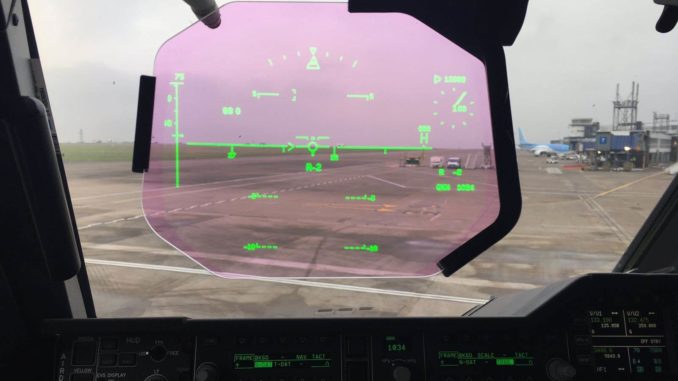 It's always nice to see something different at Cardiff Airport and when the RAF's latest transport plane drops in as a weather diversion its always a bonus. Especially when we got the view from inside the next day!
Designed to replace the Lockheed C130 Hercules, The Airbus A400M "Atlas" is the latest aircraft to be used by the RAF for transport. It is a collaborative venture involving the governments and industries of six European countries. It will support the deployment of the Joint Rapid Reaction Force and will give the RAF a tactical and strategic-airlift aircraft capable of supporting all three services.
The aircraft can carry a load of 25 tonnes over a range of 2000nm at speeds comparable with pure-jet military transports. It can operating at either at low-level or high-level altitudes to deploy troops and equipment to theatres of operation either by parachute or by landing on short, unprepared or semi-prepared strips.
The two-man flight deck has the benefit of an integrated, digital avionics system in the cockpit and a fly-by-wire control system. Additionally it has a night-vision-compatible glass cockpit complete with two head-up displays supported by 9 multi-function displays that offers state-of-the-art avionics developments to be incorporated to the flight-deck design.
Airbus A400M Fact File
| | |
| --- | --- |
| Service Ceiling | 40,000ft |
| Max Speed | 410kts |
| Length | 45.1m |
| Wingspan | 42.4m |
| Payload | 25 tonnes |