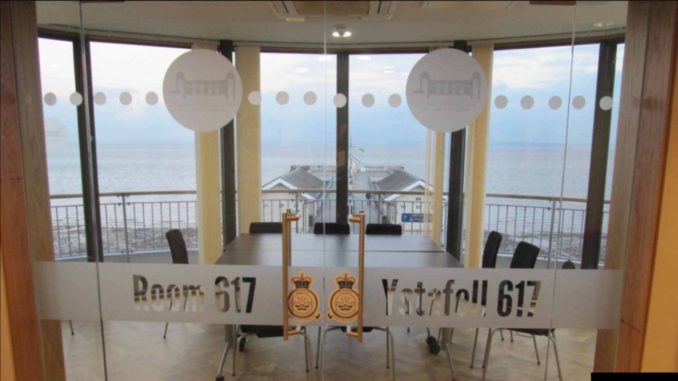 617 Sqn. To anyone that claims to be an aviation enthusiast, let alone the more recently termed "Avgeek", 617 Sqn will be known to them as the infamous "Dambusters Squadron".  This Squadron was formed during the Second World War to carry out a single and especially dangerous task.  This task (named Operation Chastise) was to drop Barnes Wallis' ingenious "bouncing bomb" which would bounce over  torpedo nets to reach and breach dams in Germany.
The dams were an important source of material during the War as 100 tons of water would make one ton of steel which was used in the production of tanks, planes and weapons.
The aircraft flown on this Squadron at the time were the beautiful Lancaster Bombers.  Wing Commander Guy Gibson led the raid and two out of the three targeted dams were successfully breached, making the operation a great success. However out of 19 Lancasters that took off that night of 16 May 1943, only 11 returned.  A total of 56 men were either killed or missing.
Gibson was subsequently awarded the Victoria Cross for his actions during the raid. The motto of 617 Squadron following this became, "Apres moi le deluge", meaning "After me the flood".
The Welsh connection.
So what is the connection with Wales?  Gibson met Eva Moore, a show dancer seven years his senior, at one of her performances in Coventry in 1939.  He allegedly became infatuated with her (also especially her legs rumour has it…….) and travelled to meet her during his time off, anywhere around the country.  Eve was born in Penarth and thus he also volunteered to fly aircraft (Hampdens) to her closest base there at RAF St Athan, as was (now MOD St Athan).
He proposed to her in October 1940 and on 21 November, he flew into Cardiff (RAF Pengam Moors –nowadays Tesco off Rover Way) in a Blenheim.  They married in All Saints Church in Penarth and lived at 21 Archer Road for the duration of World War II.  Their marriage certificate is on display at the Church.  They are known to have danced at the dance hall on Penarth Pier at the time, and Gibson liked to reflect and fish from the same, looking out to sea.  Gibson's name is also on the War Memorial in Penarth's Alexandra Park.  A 5km walk taking in all of these sights in Penarth has been run yearly by local Air Cadets.
On 19 September 1944, Guy Gibson was flying in a Mosquito that crashed killing both him and his navigator, Jim Warwick.  There is much debate over how and why they crashed including running out of fuel, enemy fire or even friendly fire.  Whatever the cause, there is no doubt that Gibson was a skilled and brave pilot, having been awarded the VC, the DSO (Bar) and the DFC (Bar) by the age of 26. The site of the crash was Steenbergen in the Netherlands.
They both remain buried there and the graves have been tended by the local people ever since.  617 Room members have been to visit the site and fly-pasts by the current Battle of Britain Memorial Flight have been carried out in their honour.  They hope to continue this tradition on a yearly basis.
The second floor of Penarth Pier Pavilion now holds the 617 Room.  Group 617 is a social group of veterans and civilians of all backgrounds with the primary aim of being a support to ex-service personnel with mental health issues caused by experiences during military service, including conditions such as PTSD.  It has been in existence now for 2 and a half years and was endorsed by the most recent 617 Sqn most spectacularly by a Tornado GR4 flypast by them on 3 December 2013.
The Squadron also endorsed the Group's work as have other Service branches and Statutory Agencies, and have allowed the Squadron emblem to be displayed within this part of the Pavilion.  There is also some Squadron memorabilia held in the room which is available for public viewing.
If you would like any further information about the Room or the Group, please email the Group Secretary at carole.alexander1@hotmail.co.uk