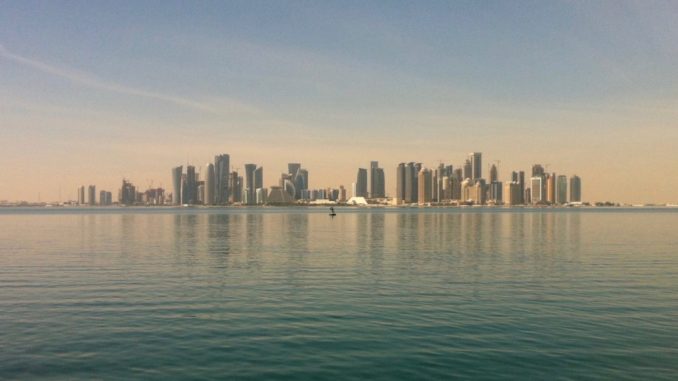 Qatar Airways begin flying from Cardiff Airport on May 1st, 2018 so we have selected 5 top worldwide destinations from Cardiff that are a maximum of one stop away.
Let Qatar Airways Boeing 787 Dreamliner jet you off to a world of destinations that is now available to passengers travelling from Wales to the world.
Sydney, Australia.
Experience one of Australia's largest cities and the capital of New South Wales. Sydney offers a mix of Australian history with a contemporary moden city. See the famous Sydney Harbour Bridge or the Opera house before soaking up the atmosphere in one of the many cosmopolitan water-front bars.
Return flights on 1st May 2018 cost £1,158
Auckland, New Zealand
Auckland is New Zealand's largest city and has everything you would expect in a modern vibrant city from big financial districts to secluded bars and restaurants. The brave can visit the Auckland Sky Tower which offers views across the city from 220 metres high.
For many though, Auckland is the gateway to New Zealand and a chance to explore deeper into the two very contrasting islands that make up the country. Home of the All-Blacks, it is, of course, a mecca for rugby fans from across the globe.
Return flights on 1st May 2018 cost £1,190
Bangkok, Thailand
One night in Bangkok and the worlds your oyster, or so the song says anyway. One thing is for sure, a visit to Bangkok is an unforgettable experience. Whilst Bangkok is often the starting point for backpacking adventures, it is also a destination for the seasoned traveller with its stunning Buddhist temples such as Wat Arun and Wat Pho.
Bangkok's mix of modern city and Thai heritage has proved so popular with tourists that in 2016 it was ranked as the top destination worldwide by Mastercard as it saw 21,000000 visitors.
Return flights on 1st May 2018 cost £691
Mahe, Seychelles
The Seychelles are a group of islands some 100 miles off the coast of Africa in the Indian Ocean. It's numerous beaches, coral reefs and nature reserves, as well as rare animals such as giant Aldabra tortoises, make it popular with tourists seeking a quieter island paradise.
Seychelles has also become a popular honeymoon destination for newlyweds looking for the ultimate escape to spend their first days together.
Return flights on 1st May 2018 cost £946
Doha, Qatar
How could any list of destinations from Cardiff Airport with Qatar Airways be complete without including the Qatari capital, Doha.
Doha is a modern city situated on Doha Bay. It has numerous parks and the Corniche Promenade which surrounds the waterfront. Despite being a modern city you will find much Arabian tradition such as Souq Waqif, a traditional market, where traders offer goods like clothing, crafts and spices.
The city oozes confidence and style with modern shopping malls and is a must for any traveller wanting to see a great city that is still making its place in the world.
 Return flights on 1st May 2018 cost £614
*Prices correct as of 13th September 2017. Prices will vary.