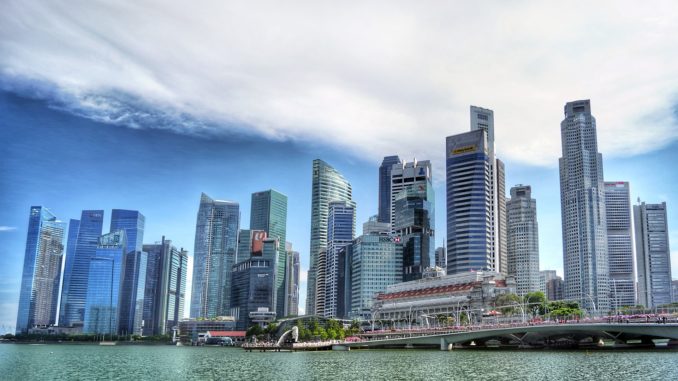 Fly to Singapore with Qatar Airways from Cardiff Airport
It's just five days before the worlds best airline, Qatar Airways comes to Cardiff Airport (CWL/EGFF) to begin its daily service* to Doha (DOH/OTHH) using a Boeing 787 Dreamliner.
The new service opens up a world of destinations via Doha and amongst them is the gateway to south-east Asia, Singapore.
The Republic of Singapore is an island off the Malaysian coast and is a bustling centre for International Trade and Tourism.
The former British Colony packs five million people, mainly made up of Chinese, Malay, Eurasian, and Indian residents, into its borders making it one of the most culturally diverse countries in Asia.
Its colonial origins are easy to find in Singapore, the core of the city centres around a 1930's cricket pitch, The Padang, in an area where you will also find the world-famous Raffles Hotel. Visiting to have a Singapore Sling is a must for any visitor.
For motorsport fans, The Singapore Grand Prix is one of the most famous races on the F1 calendar and having flights from Cardiff Airport could be the perfect excuse to see the night race. The track is a street circuit that wraps around Marina Bay.
Singapore is also one of the worlds financial centres making it a popular destination for Business travellers. As befitting a major financial hub it also has some stunning skyscrapers and buildings, including the worlds most photographed building, The Marina Bay Sands resort.
If you are quick then the inaugural flight on May 1st is being operated by an Airbus A350-900 in a 'hat-tip' to Wales. The wings for the A350 are made in Wales.
Flights from Cardiff Airport to Singapore start at £325 and can be booked, along with other great deals at Qatar Airways.
*Service initially runs 5 times per week until 17th June 2018.