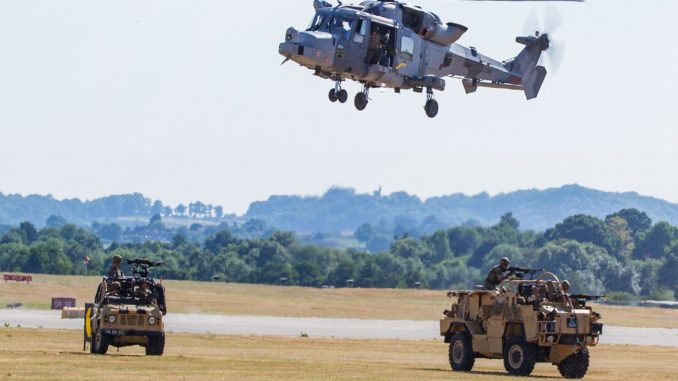 Tickets to the Royal Navy International Air Day 2019 have gone on sale today.
Formerly known as Yeovilton Air Day, the airshow will celebrate modern and historical Air Power in its many forms not least its central role for Maritime Capability and for the capabilities of our sister services, the Army and Royal Air Force.
The airshow, which takes place at RNAS Yeovilton/HMS Heron on Saturday 13th July 2019, will also welcomes air displays from NATO partners
Special offer discounted adult tickets are now on sale priced £25 representing a saving of almost 30% on the cost of an 'On The Day' ticket and the booking fee has also been waived on all transactions during this special offer period.
Hospitality or viewing enclosure packages are also available and those booking early will benefit from an early choice of seat selections or enhanced seating positions.
2018 Highlights