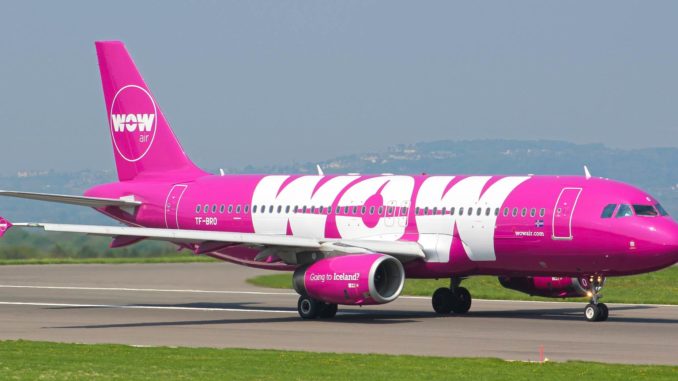 Icelandic budget carrier WOW Air (WW/WOW) has ceased operations this morning after failing to secure a cash injection.
The airline has been heavily in debt and was desperately seeking a cash injection but talks with possible saviours Icelandair and Indigo Partners broke down recently leaving the airline unable to continue.
The airline has said confirmed that "WOW Air has ceased operation. All WOW Air flights have been cancelled"
WOW Air started operations in 2012 offering budget flights from Iceland to destinations across Europe. One of its primary aims was the offering of budget flights between Europe and the USA connecting via Iceland.

WOW Air operated to 26 destinations and its US destinations included San Francisco, New York and Los Angeles.
It had a fleet of 11 Airbus aircraft. 1x Airbus A320neo, 8x Airbus A321-200 and 2x Airbus A321neo. It has also operated the Airbus A320 and A330.
The collapse could leaves thousands who have bought flights with the airline stranded as it is unlikely they will be covered under any protection schemes. Flight only Passengers that have already travelled will need to book an alternative return flight.
If you booked your ticket with a credit card, you may be able to claim a refund from your credit card company. Those that used a debit card will have to put in a claim to the liquidators.
There is some good news for those who have WOW Air tickets via a package though, WOW Air says that "Passengers who bought their ticket from a European travel agent (within the European Economic Area) as a part of a package tour (a package which includes flights and accommodation or other services) are protected by the Package Travel Directive. Those passengers are advised to contact their travel agent to arrange an alternative flight."
WOW operated from Edinburgh Airport (EDI/EGPH), London Stansted (STN/EGSS) and London Gatwick (LGW/EGKK) airports.