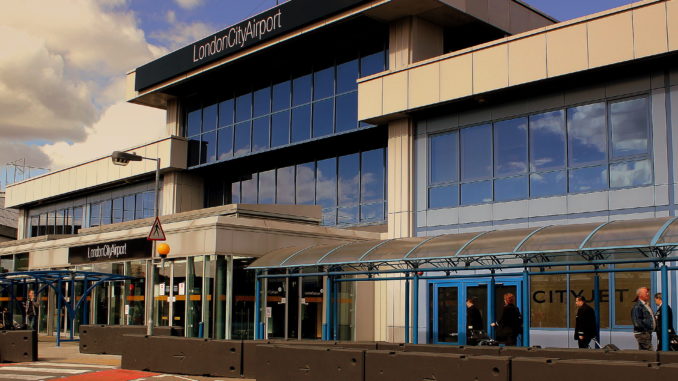 All flights in and out of a London airport are cancelled today as a World War II bomb closes London City Airport.
The bomb, which was found in King George V Dock on Sunday, means a 214-metre exclusion zone has been set up which includes the airport.
A statement by London City Airport CEO Robert Sinclair said "All flights in and out of London City on Monday are cancelled and an exclusion zone is in place in the immediate area. I urge any passengers due to fly today not to come to the airport and to contact their airline for further information.
I recognise this is causing inconvenience for our passengers and in particular some of our local residents. The airport is cooperating fully with the Met Police and Royal Navy and working hard to safely remove the device and resolve the situation as quickly as possible."
The airport was closed around 10 pm on Sunday and is not expected to reopen until Tuesday. Normally 2-3 flights per hour would be using the Airport on a Monday.