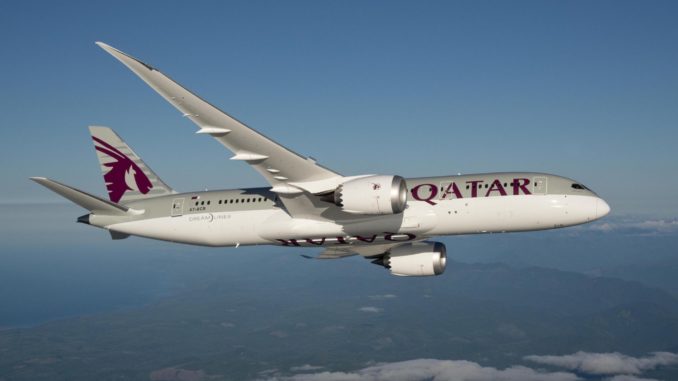 The Qatar Airways Cardiff to Doha service has been cut from a daily service to 5 days per week until at least June 18th.
The new long-haul Cardiff to Doha service, which starts on the 1st May 2018, was due to operate daily during summer '18 before cutting back to 5 times per week for winter '18 but due to delivery delays of new aircraft, Qatar Airways has been forced to operate the first 7 weeks of the service at a reduced rate.
Flights between the 1st May '18 and 18th June '18 will operate Tuesday, Wednesday, Friday, Saturday & Sunday. Passengers already booked on the Monday & Thursday flights are being rebooked to the next available flight.
Sources close to the airline have told Aviation Wales that the cut is due to delays in deliveries from European airframer Airbus, particularly surrounding the A350-1000 which Qatar Airways is the launch customer for.
The first A350-1000, whose wings are made in Broughton, North Wales, was due to be delivered to Qatar Airways in 2017, however, it is not expected to join the airline until mid-February. Speaking at the Singapore Airshow last week, Airbus's Marketing Director (A350), Francois Obe, said that the delay was due to Qatar Airways "not being fully satisfied with the aircraft."
Delays with the A350-1000 are understood to be caused by Qatar Airways complex QSuite Business class configuration which has taken longer than expected to install.
In addition to the A350, the airline is also experiencing delays with the latest A320neo family aircraft it has on order. The A320neo family is experiencing delays across the range due to a shortfall of the latest generation of engines.
The Cardiff (CWL/EGFF) to Doha (DOH/OTHH) service is due to be operated by a Boeing 787-8 aircraft but due to the Airbus delays, the aircraft are needed to bridge the gap elsewhere in the schedules.