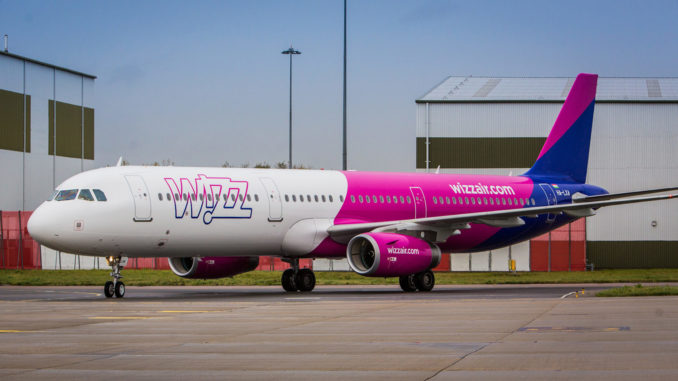 Hungarian low-cost carrier Wizz Air, and its UK subsidiary Wizz Air UK are to set up a base London Gatwick Airport (LGW/EGKK) putting it in direct competition with Easyjet.
Wizz Air will initially launch with a single aircraft operating flights to Athens, Lanzarote, Malta and Naples which all are all popular destinations already served by Easyjet.
The bases is expected to be established by the end of October 2020 and according to Owain Jones, UK managing director at Wizz Air, would be a pathway to creating a larger base if slots become available.
Gatwick Airport was one of the hardest hit UK airports during the Coronavirus Pandemic with Virgin Airlines completely pulling out of the airport and British Airways cutting almost all its flights too.
The moves left Easyjet as the most important airline at the West Sussex airport and one that the airport will be keen not to upset.
Many slots at Gatwick Airport belonging to British Airways and Norwegian are still being left unused as the 80/20 rule is currently suspended but Wizz Air thinks its time for those slots to be released if the airlines are unwilling to use them.
Mr Jones pointed out that unlike many airlines that are struggling to bounce back, Wizz Air is operating at 100% of its pre-covid capacity, but added that this may change if more quarantine rules come into force.
With Easyjet, Ryanair and Norwegian still running at reduce capacity, Wizz Air is certainly looking like an airline that is bucking the trend.