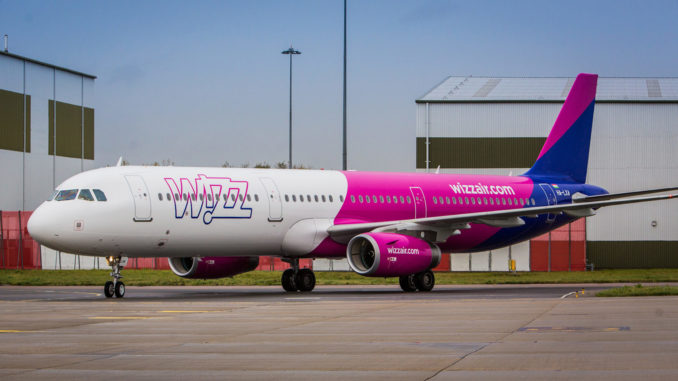 A last minute airframe change on a Wizz Air UK flight caused incorrect passenger distribution information to be used prompting take-off issues according to an AAIB report.
The flight from London Luton (LTN/EGGW) to Prague (PRG/LKPR) on 16th January 2020 was originally due to be operated by an Airbus A320 and the load sheet and passenger distribution information was set up accordingly.
For operational reasons, this was changed to an Airbus A321 (G-WUKG) aircraft which is a longer aircraft which has 9 more rows of seats, 39 compared to the A320's 30.
The passenger distribution was not changed with the airframe swap meaning to many passengers were forward altering the aircrafts Centre of Gravity (CoG).
The result was that when the pilot flying attempted to rotate the aircraft (lifting the nose) at take-off, the aircraft did not respond, the pilot tried again but the aircraft failed to respond again.
As the aircraft had passed the V1 decision point, the pilot applied "maximum deflection" on the elevators to pitch the aircraft up and added more power allowing the aircraft to rotate and start climbing.
According to the report when the aircraft was changed Wizz Airs Operational Control Centre in Budapest, Hungary, sent an automated message to the Operational Handling Department and Passenger Services Departments at Luton Airport, but this was not received due to a "technical issue".
As a result, the new information was entered into the relevant software for flight planning, but as the Passenger Services Department was not told of the change, the passenger seating plan was still set up for the Airbus A320.
Once the aircraft had taken off it continued an uneventful flight to Prague and the pilot submitted a report to the AAIB after arriving in Prague and after finding that the passenger distribution did not match the load sheet they had been given.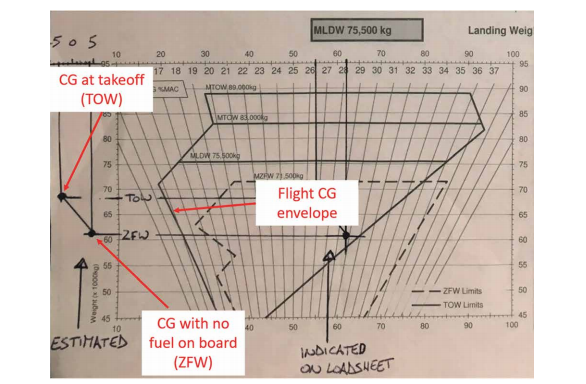 As part of that report, the commander completed a load trim sheet which showed the Aircrafts CoG was outside of the permitted flight envelope.
Wizz Air Changes
An internal investigation was carried out by Wizz Air UK and as a result they implimented the following changes:
Improve the passage of information between the OCC and the flight crew when a change of aircraft variant takes place.
Improve Ground Handling Agents' awareness of the implications of a change in aircraft variant.
Distribute and make highly visible to all staff briefing material on this incident.
Include any variant change at the flight and cabin crew briefing.
Provide additional training for cabin crew on weight and balance distribution and its effects.
Produce a Safety Bulletin to provide staff with a more detailed description of the incident.
Issue a Crew Order (change to Operations Manual Part A) with enhanced awareness and guidance if suspicion is raised onboard.