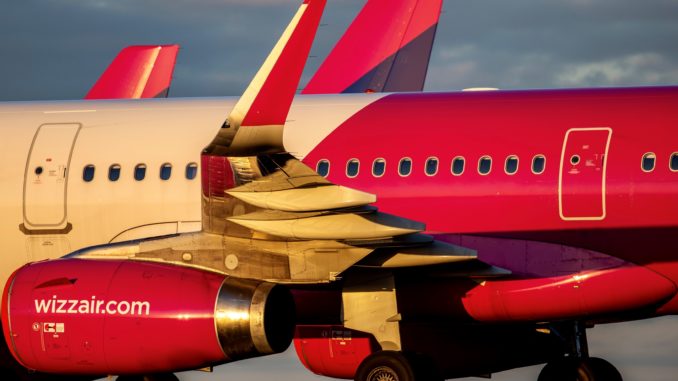 Sources close to Wizz Air UK have said that the Airline is set to delay its planned base launch at Cardiff Airport (CWL/EGFF) until 2022.
In a statement the airline said: "As a result of the ongoing Covid-19 related travel restrictions, and ever changing quarantine measures in place across the UK and Europe, it is with regret that we have had to take the difficult but responsible decision to further postpone the opening of our new Cardiff base until summer 2022 to give our customers, employees and business partners certainty during this difficult time. This has not been an easy decision and we understand the disappointment our customers in South Wales will be feeling.
"Despite the ever changing and inconsistent government travel regulations, with three new bases and over 60 new routes in the UK announced in the past year alone, together with the arrival of four brand new A321NEO aircraft, Wizz Air remains committed to long-term growth in the U.K., creating hundreds of direct new jobs while also stimulating the tourism and hospitality industries. We apologise for the inconvenience this further delay might have caused to our customers. We remain dedicated and look forward to opening our fourth UK base at Cardiff Airport and to welcoming passengers onboard our young and green aircraft fleet next summer."
Wizz Air UK had already confirmed it had cancelled the launch of its Jersey service from Cardiff.
The news is a further blow to the Welsh airport which has struggled to grow passenger numbers since being bought by the Welsh Government.
The Welsh Government were asked to comment on the decision given Wizz Air cited their decisions as a reason but they declined to give any meaningful comment simply claiming it was a "commercial decision".
The easing of travel restrictions in England and Jet2 launching a base at Bristol will see it further hit by passengers going across the Severn Bridge.