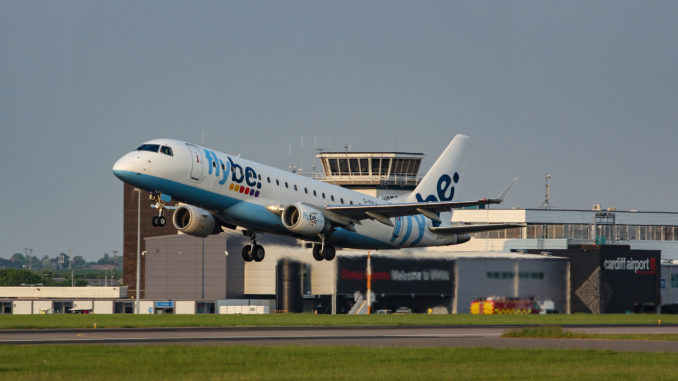 Cardiff Airport CEO has said that she finds it "difficult to understand" why the UK Government has said that it will not devolve Air Passenger Duty (APD) to the Welsh Government.
The UK Government confirmed it would not be devolving the power today despite a recommendation from the Welsh Office to do so by 2021.
Air Passenger Duty is a levy on any passenger flying from a UK airport. Current rates see passengers on short to medium-haul flights pay an extra £13 for flights on aircraft with a seat pitch below 40″ and £26 where the seat pitch is higher than 40″.
On long-haul flights that rises too £78 and £172 respectively.
The power to alter or abolish APD has already been devolved to Scotland and Northern Ireland where the latter has abolished APD on long-haul flights.
The Welsh Government, which owns Cardiff Airport, had vowed to cut or even abolish APD from Welsh airports if it had the opportunity as this could encourage more airlines to use Cardiff Airport. This did meet with criticism though as First Minister Mark Drakeford was one of the first leaders to bow to pressure and declare a climate emergency and flying is one of the primary targets of climate groups.
Cardiff Airport has long campaigned on this issue and Mrs Bowden-Rees said: "We presented compelling and robust evidence to the Welsh Affairs Committee to demonstrate how beneficial this would be to both Wales and the South West as a region. The WAC then went on to make their own impartial, confident recommendation to the UK Government that demonstrated complete, cross-party support for the devolution of Air Passenger Duty to Wales. 
"It is difficult to understand the timing and the reasoning behind today's decision. This would have been a real post-Brexit boost to the region, enhancing international connectivity and promoting competitiveness within the industry. Furthermore, it would lead to environmental benefits, enabling customers to fly locally and, in turn, drive significant economic benefit to Wales and the South West of England."