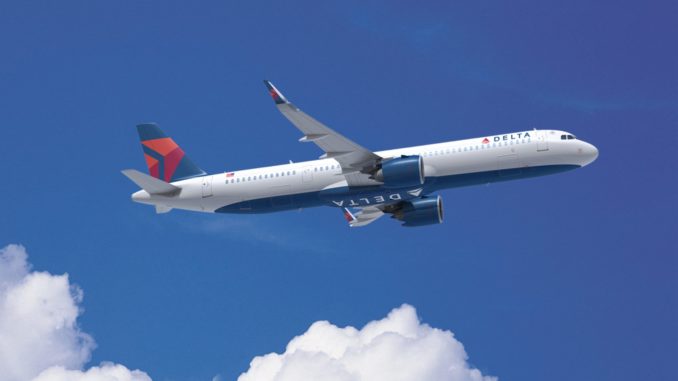 Key US airline Delta Airlines (DL/DAL) has ordered 100 Airbus A321neo aircraft from the European airframer in a snub to US-based Boeing.
Traditionally a Boeing operator, the Atlanta based airline has chosen the Airbus A321neo over the Boeing 737max10 in order to refresh its fleet of ageing 737's & A320 aircraft.
The airline also took out an option for 100 more of the type in a deal with $12.7bn at list prices.
The aircraft will be assembled in Airbus' Alabama facility with parts imported from Europe including the wings which are made at Airbus UK's Broughton site providing a massive boost to manufacturing in North Wales.
Delta has said each aircraft will be configured with a total of 197 seats including seating for 20 in First Class, 30 in Delta Comfort+ and 147 in the main cabin. The cabin will also feature expansive, 25-percent-larger bookshelf-style overhead bins and full spectrum LED cabin lighting. US engine maker Pratt & Whitney to supply the engines.
"This is the right transaction at the right time for our customers, our employees and our shareholders," said Delta CEO Ed Bastian. "Delta, Airbus and Pratt & Whitney share the same commitment to safety, efficiency, innovation and continuously improving the customer experience. This order for the state-of-the-art A321neo with Pratt's Pure Power next-generation jet engines reflects our long-term commitment to these values for Delta people and all our constituents."
The boost for manufacturing in North Wales comes on the back of a successful Dubai Airshow which saw Airbus win record orders. The Airbus facility at Broughton produces the wings for all of Airbus' commercial aircraft.