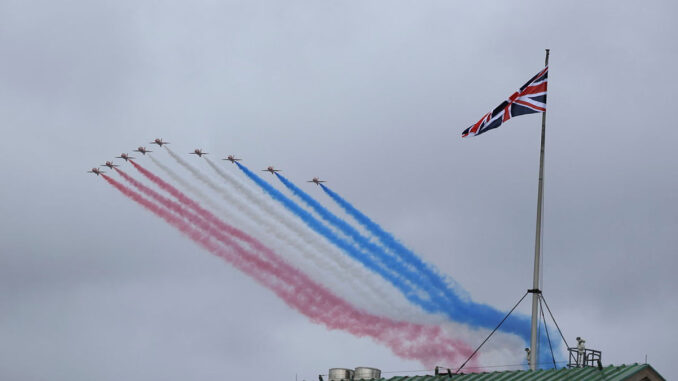 The Ministry of Defence was forced to scale back the flypast of Buckingham Palace today after weather scuppered their plans to have a 68 ship flypast featuring fast jets and transport aircraft.
Instead the flypast was limited to helicopters of the Royal Air Force, British Army and Royal Navy as well as the Royal Air Force Aerobatic Team (RAFAT) the Red Arrows.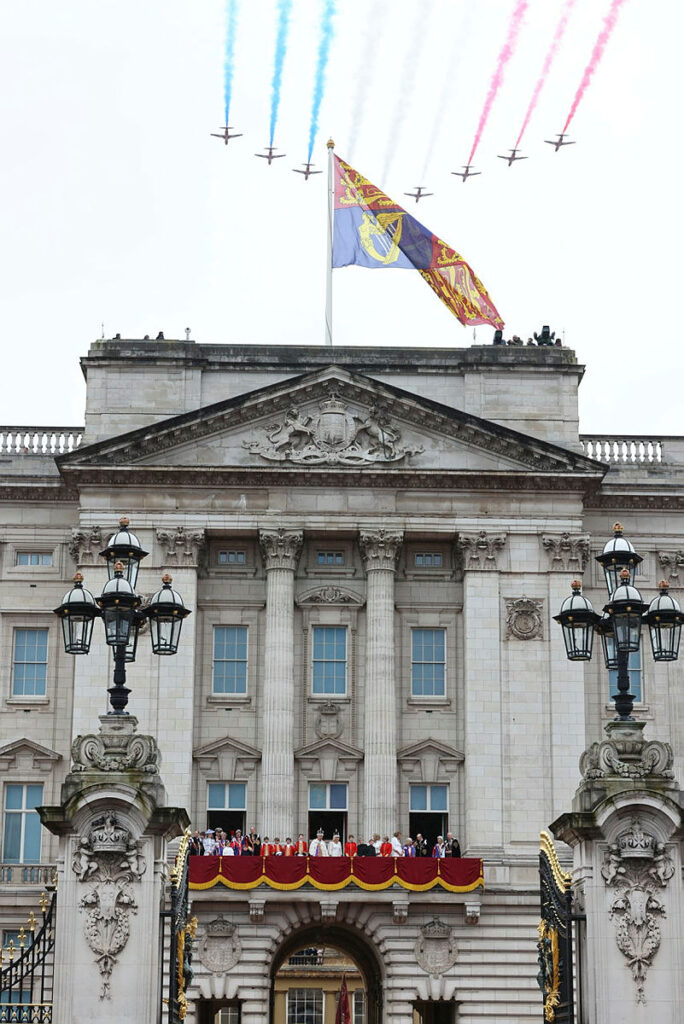 His Majesty King Charles III and Her Majesty Queen Camilla were joined on the balcony of Buckingham Palace by the Prince and Princess of Wales as well as Prince Edward, Sophie Countess of Wessex and other members of the Royal Family.
More than 7,000 armed forces personnel have taken part in the Coronation that went off without a hitch on a day that proved to be the biggest celebration in Britain since the 1940s.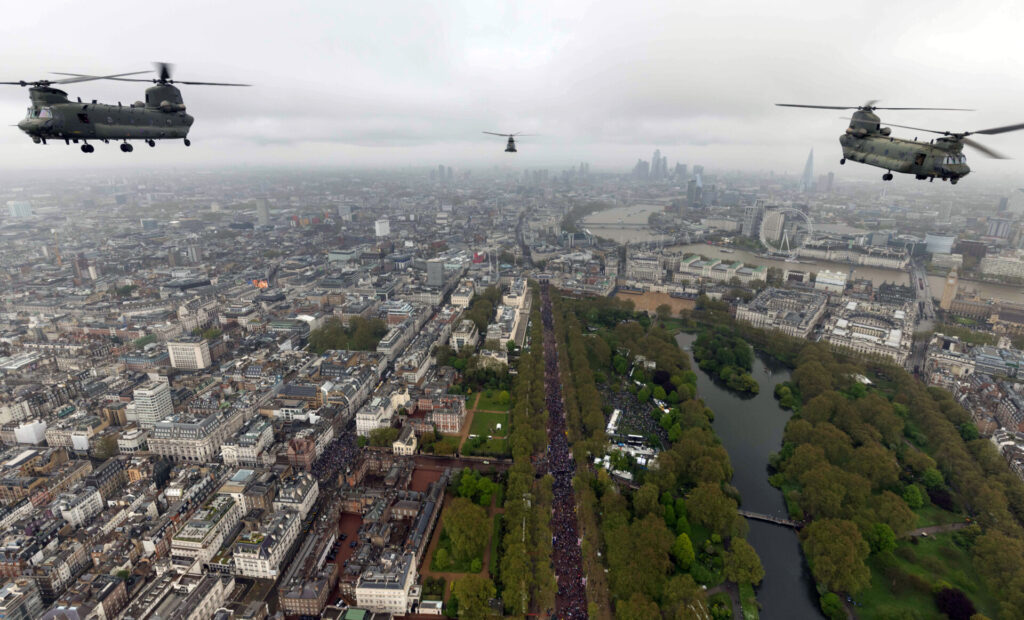 Despite the scaled back nature of the flypast, Chinooks, Merlins, Apaches, Juno and Wildcats led the way before the Red Arrows painted the sky red white and blue for the thousands of people in the mall who had braved the bad weather to be in London.