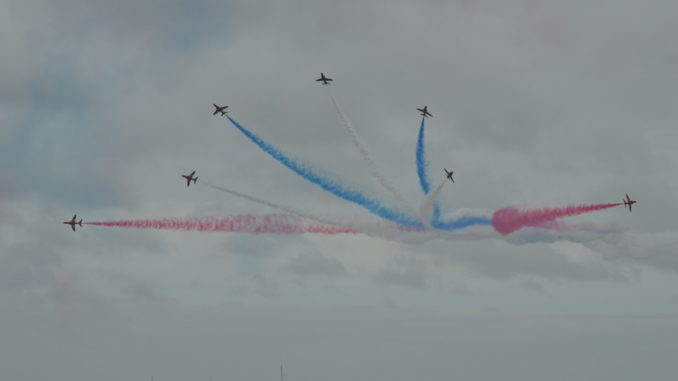 Organisers of the Wales Airshow have announced that the 2021 event has been cancelled.
The airshow was due to take place in July along Swansea seafront but like many events, has fallen victim to the ongoing Coronavirus pandemic.
Airshow organisers Swansea Council say that the event will now return 2nd & 3rd July 2022.
Cllr Francis-Davies said: "We want to restart our amazing annual events programmes as soon as the pandemics restrictions allow. We know people want to get back to enjoying concerts, events, gigs and festivals and we are working hard to design a programme that could be activated for the latter part of 2021 and early next year.
"However for the Wales Airshow, which takes months to plan and attracts more than 250,000 visitors, it unfortunately takes place before the point where there is certainty about whether restrictions laid down by the national governments, would allow an event with such large numbers.
"Therefore we have been forced to make a decision to cancel. However as soon as we have that certainty about the months ahead our teams will be working to confirm other events.
"The end of 2021 and 2022 could be a phenomenal year with the opening of the new Arena, fewer or no restrictions, the return of big events, and a backlog of deferred concerts and festivals."