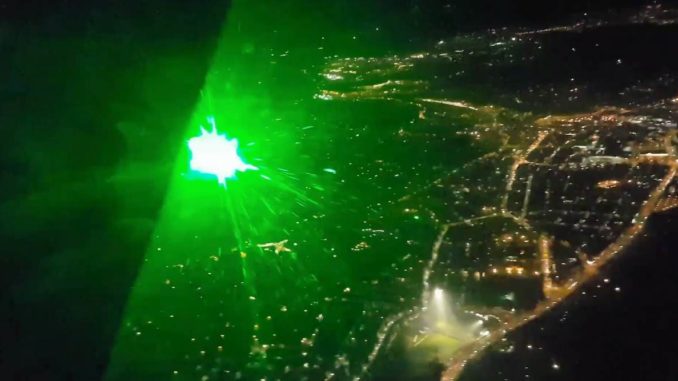 A Wales Air Ambulance helicopter was recently targeted by a laser beam which resulted in a medic being blinded while on an emergency flight.
The aircraft was on an emergency call on Saturday November 5th when it was targeted several times in the Swansea area.
Wales Air Ambulance said the aircraft's flying doctor was temporarily blinded by the laser and took several days to recover from the incident. The pilot managed to avert his eyes in time. Had he been blinded it could have had catastrophic results.
The aircraft was returning to its base in Llanelli following a call-out to Cardiff when it was targeted. It was flying at an altitude of around 2,500ft over Swansea bay indicating the laser was much stronger than the average laser pen.
Wales Air Ambulance chief executive Angela Hughes said: "Our aircraft was flying a rescue mission and the doctor on board was temporarily blinded. This could have been catastrophic.  People get laser burns to their eyes and are blinded for life. It is beyond belief how anyone thinks it is clever to do this."
Video footage of the incident has been passed to South Wales Police. If you have any information regarding this incident please contact South Wales Police