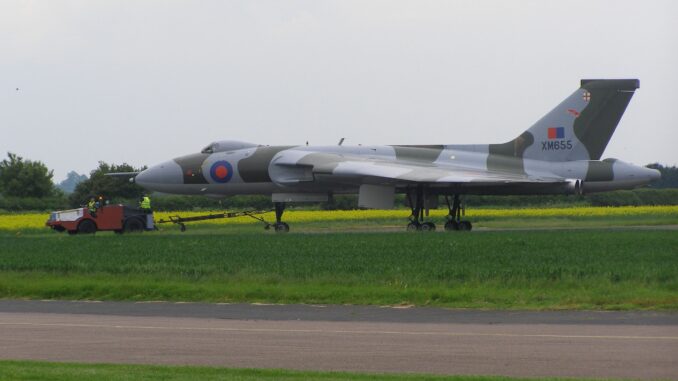 A planned fast taxi run of Avro Vulcan XM655 this Sunday has reportedly been cancelled following an incident involving the aircraft today.
The aircraft, preserved at Wellesbourne Mountford Airfield, reportedly ran off the runway coming to rest in the hedge on the airfield boundary next to a busy road.
It isn't clear how damage was caused to aircraft which remained intact but people who booked via eventbrite have received emails cancelling the event.
XM655 is one of the last Vulcans to have been built and during RAF service operated from Cottesmore and Waddington.
Oops. Vulcan bomber at Wellesbourne airfield has just overshot the runway during a hot taxi run. Almost made it to the road. pic.twitter.com/CMoIFSIinp

— Lloyd,not Llyod (@Lloydyy22) September 16, 2022