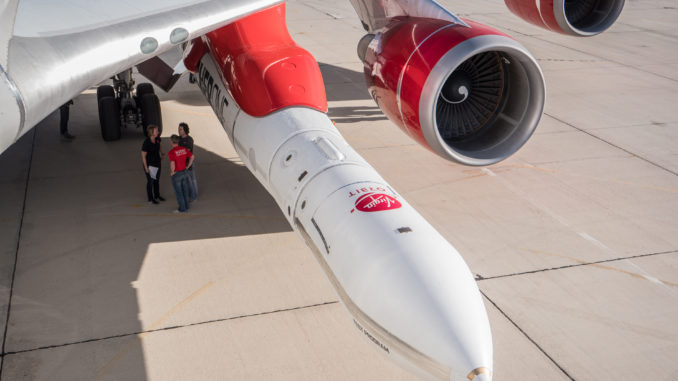 Virgin Orbit made history tonight when the rocket "Launcher One" was successfully dropped from its Boeing 747-400 mothership over the Atlantic.
The Boeing 747 Cosmic Girl N744VG (formerly known as G-VWOW with Virgin Atlantic) swapped passengers for rockets as it left Spaceport Cornwall, Newquay just after 10 pm this evening.
It then flew to a position south of Ireland and flew a racetrack pattern whilst final checks were carried out.
Just after 11 pm local time, the jumbo jet when into a steep climb up to 35,000ft to drop launcher one in an upward trajectory. At one point the aircraft was climbing at almost 20,000 feet per minute, albeit for a very short time.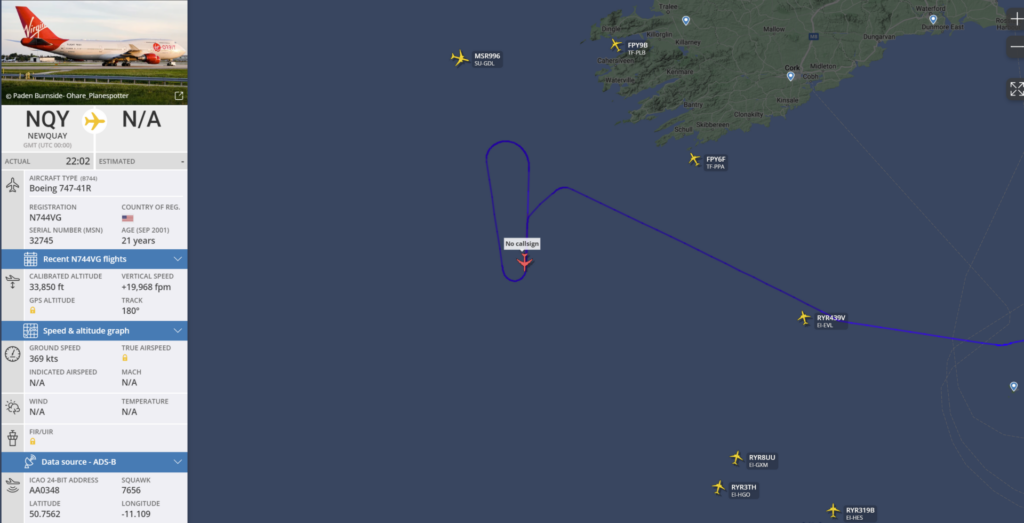 After it was dropped, Launcher One's Stage 1 engine ignited and the rocket barreled towards the Canary Islands and in a matter of minutes was over 600,000 ft in altitude.
Visible from the UK, France, Spain and Portugal viewers were treated to a bright display as Launcher One rocketed towards orbit, and to distribute its payload of satellites.
In the meantime, Cosmic Girl returned to Newquay Airport.
The idea behind Virgin Orbit is to provide on-demand affordable space launches without the traditional launchpads and earth launches.
The ability to operate from any runway capable of handling a Boeing 747 offers companies looking to fly smaller satellites into orbit a unique opportunity to reduce launch costs and speed up deployment.
Find out more about Virgin Orbit.