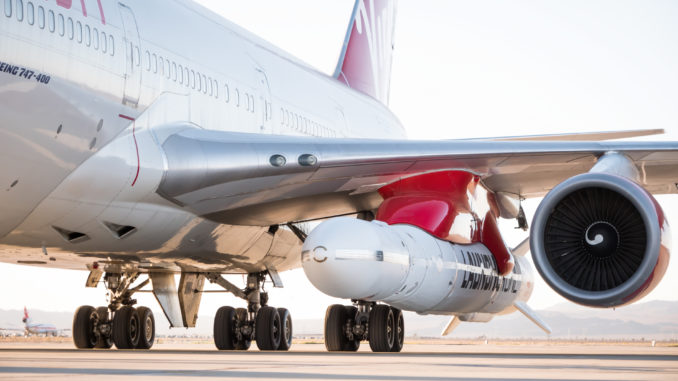 The vehicle has apparently failed to reach orbit
Just minutes after completing the first successful launch of a satellite from the UK, news has emerged that an anomaly may have prevented Launcher One from reaching orbit.
No details have been confirmed yet but Virgin Orbit tweeted "We appear to have an anomaly that has prevented us from reaching orbit. We are evaluating the information." at 23:46 local time.
It later followed up with "As we find out more, we're removing our previous tweet about reaching orbit. We'll share more info when we can."
In the meantime, the Boeing 747 mothership Cosmic Girl, has safely recovered at Cornwall Newquay Airport.
The anomaly seems to be focused on the second stage which didn't produce enough power to put Launcher One into orbit but the exact details will not be clear for some time.
Melissa Thorpe, head of UK Spaceport, said: "We put so much into this, everybody has and we're like a big family. So it is absolutely gutting
"We still don't have a lot more information about the cause of the anomaly – it seems we will need to wait until experts have looked into the problem."
She added that: "Virgin will be deep diving into the data," 
Launcher One was carrying millions of pounds worth of satellites which if lost, could be a hammer blow to the fledgling reputation of Virgin Orbit.
Last Updated: 01:38